Music Festival Photography
Photographing music festivals is one of the most fun, exciting, and rewarding genres of photography, but it can be difficult to break into the circuit.  Many new photographers take the wrong approach and make life much more difficult than it needs to be.  I have been photographing live music and festivals for more than a decade so this article offers a surefire approach that will help aspiring festival photographers to bag that all important festival photo pass.
How To Land Your First Photo Pass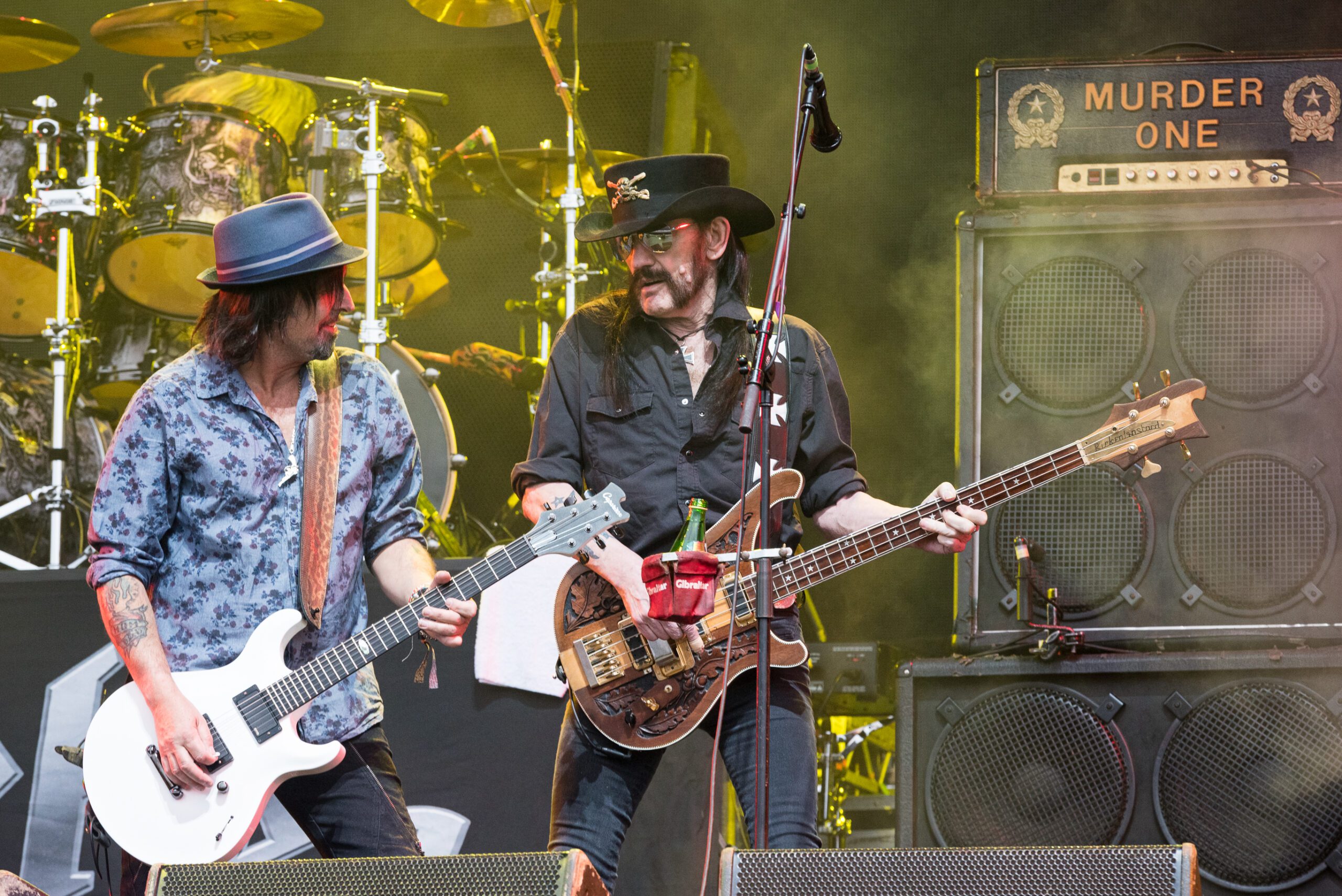 It's important to remember that music festivals are a business.  Most are in the business to make money, and they make money through ticket sales.  
That means that they want photographs that can be used to promote the festival.  Quality photography is essential and this means that you need to be able to demonstrate that your images are top quality.  
You will need to show that you are skilled in music photography, but how do you build a high-quality music portfolio if you can't get a photo pass? 
Building A Music Festival Photography Portfolio
One of the biggest mistakes that aspiring festival photographers make is trying to secure a photo pass when they don't have a music photography portfolio.  Fortunately beginning to build a portfolio isn't as difficult as you might imagine.
The key is to start at the beginning and that means starting at the grassroots.  There is a thriving network of pubs, clubs, and small venues that feature artists and bands that most people are not familiar with.  
Get out to these small events with your camera.  You will often be able to take photos at these events without a photo pass.  At many, you won't need to fight for space and you will be able to get close to the stage.  Attend as many events as you can over a period of months and use these events to begin building a portfolio.
When you have good images of artists and bands be kind and generous with your images.  Send copies of your best images with the band and the venue.  When you share your images on social media be sure to tag the band and the venue.  
These small acts of kindness will help you to build a good reputation as a gig photographer.  If possible chat with the artists and give them a business card.  This may help you in the future, especially if the artist who is unknown today becomes the next big thing tomorrow.
Top Tip:  Never dispose of your images of artists that no one knows.  You just never know who will make a big impact on the music industry and your photographs of them playing in your local pub could become valuable.
Photographing Grassroots Music Festivals
Once you have the basis of a music festival photography portfolio I would recommend that your next step should be to attend some grassroots festivals with your camera.
These small festivals will introduce you to up-and-coming artists, and you will certainly have the opportunity to meet and chat with these artists.  It's a great way to make friends and connections in the industry.
As a rule of thumb, you won't need a photo pass for these events.  You will be able to get close to the stage to take photos.  
Please don't ask the organisers of grassroots festivals for free tickets.  These events run on a shoestring budget and many struggle to break even, much less make a profit.  
Tickets are usually only about £50 for the weekend and that will include camping.  Again, be generous with your shots, share them with the festival organiser and the artists.
If you spend a summer attending small events and festivals you should have built a decent portfolio and be ready for the next step.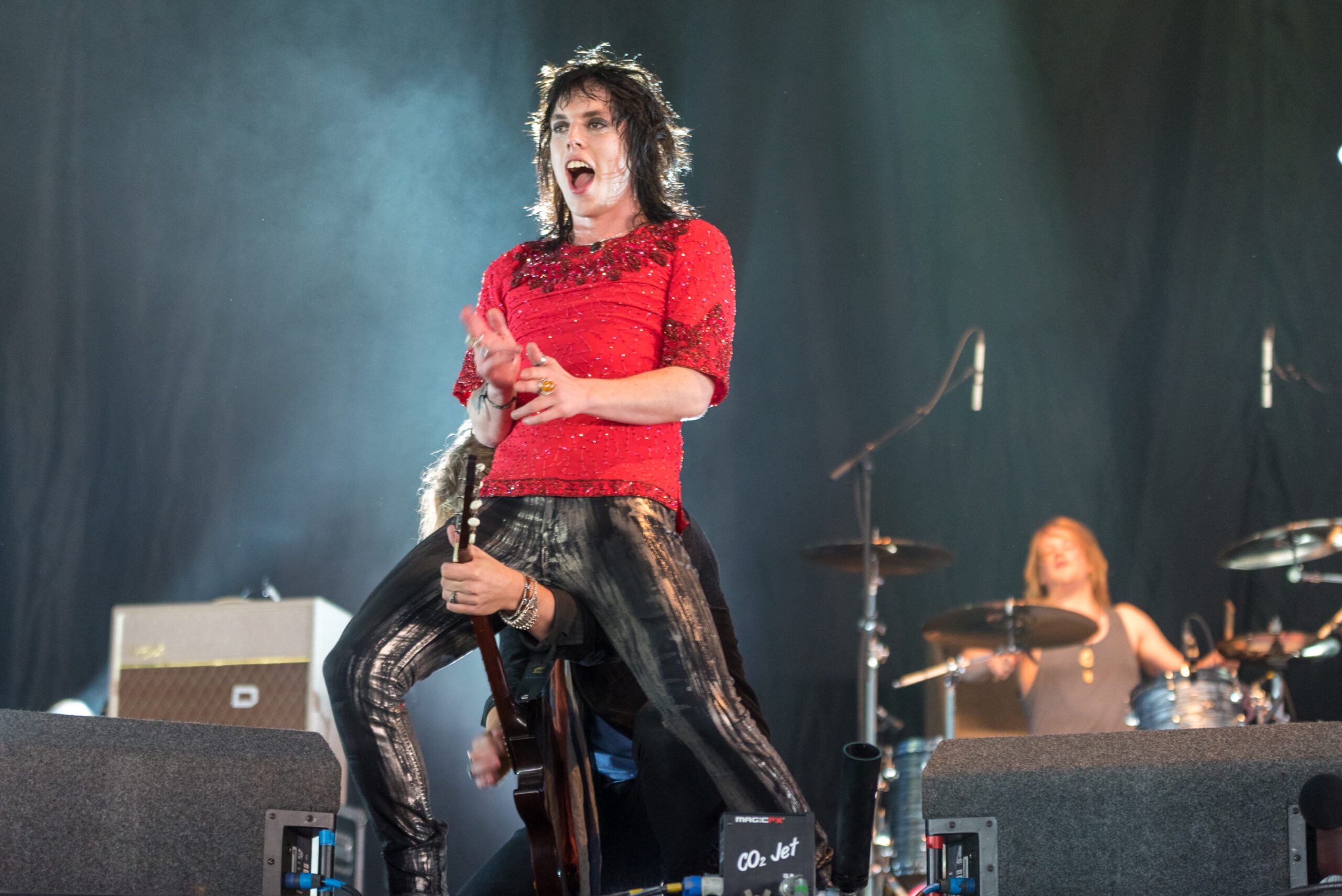 Who Do You Approach For A Music Festival Photopass?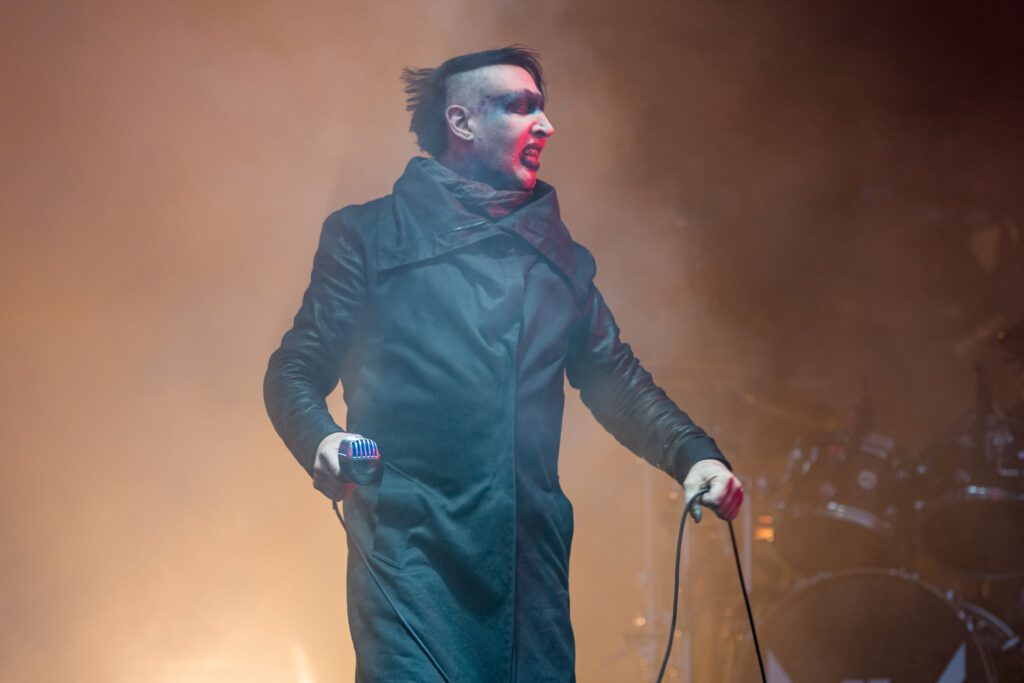 It is perhaps natural to assume that you might approach the festival direct to ask for a photo pass.
That may well work for a grassroots festival with an audience of 500 people, but it certainly won't work for medium or large festivals.
When you are ready to step up to bigger festivals, with well-known headline artists, the festival will almost certainly have engaged a PR company to promote the festival.
The PR company should be your point of contact when you are trying to secure a pass for the festival.
You should not expect to secure a photo pass to the major festivals like Glastonbury, Reading, or Download when you are starting out.  You should approach your local festivals first.  Events with an audience of between 5,000 and 15,000 are your best bet to get images of popular artists so that you can continue to build your music festival photography portfolio.
These mid-sized music festivals are easier to access, especially when you know what kind of photographs they want to promote future events.  Of course they will want shots of artists on stage, but they also want images of people having fun at the event.
Don't spend all of your time photographing the bands, turn your camera on the crowd and capture photos of interesting people having fun.  These images are gold for festivals, after all they want to portray the festival as a place to come and have a great time.
When you approach the PR company be polite.  Tell them a little about yourself and demonstrate that you understand what gig and music festival photography is all about.  Offer to share your images with the festival whilst you are on site.  They can use these to promote the festival on a daily basis, especially if there are day tickets available.
This helps to convince people who may be wavering to buy a day ticket.  You shouldn't expect to be paid for photographing festivals of this size.  You will most likely be given free access to the event, including camping for the weekend.
Many of the music festivals I have covered will also provide you with vouchers for meals and drinks for each day of the festival.
When you are on site for a music festival there will inevitably be representatives of the festival's PR company on-site.  Take some time to get to know these people and to make friends.  This will ensure that you get invited back the following year.  Bear in mind that the PR company may well act for a number of festivals, and this may include some of the biggest festivals on the circuit.
Forming good relationships with PR companies has led to me being invited on all-expenses-paid press trips to major festivals abroad.
Major Music Event Photography Passes
If you want to get involved in music festival photography, the chances are that you want to photograph the major major music events like Glastonbury.
I won't lie to you, it is really difficult to land passes for events like this, but I do have some tips that will help you to be successful with your application.
As I am sure you realise, major events like Glastonbury are major media events.  The BBC feature the festival all weekend and every major music magazine and national newspaper wants to cover the event.
As a result, the vast majority of press and photography passes go to the high-profile outlets.  So how do we mere mortals manage to to get passes for these events?  Music festivals like Glastonbury, Download, Reading and Leeds, etc receive many thousands of applications for passes, and there is absolutely no way that they can meet every request. The reality is that the hobby photographer who wants to shoot the festival for fun has next to no chance of bagging a pass.  
There are just three ways that I know of that will help, but not guarantee, your chances of getting a press or photo pass for these huge events.  The first is by far the least likely, but it is certainly worth trying.
If you happen to be a photography student at a recognised college or university it may be worth asking for a photography pass.
Your chances of being successful will be hugely increased if you have already managed to buy a ticket for the event.
The first time I covered Glastonbury this is exactly how I secured my photo pass.
I wrote to the festival PR team, explained that I was studying photography and sent a copy of my student ID with my application.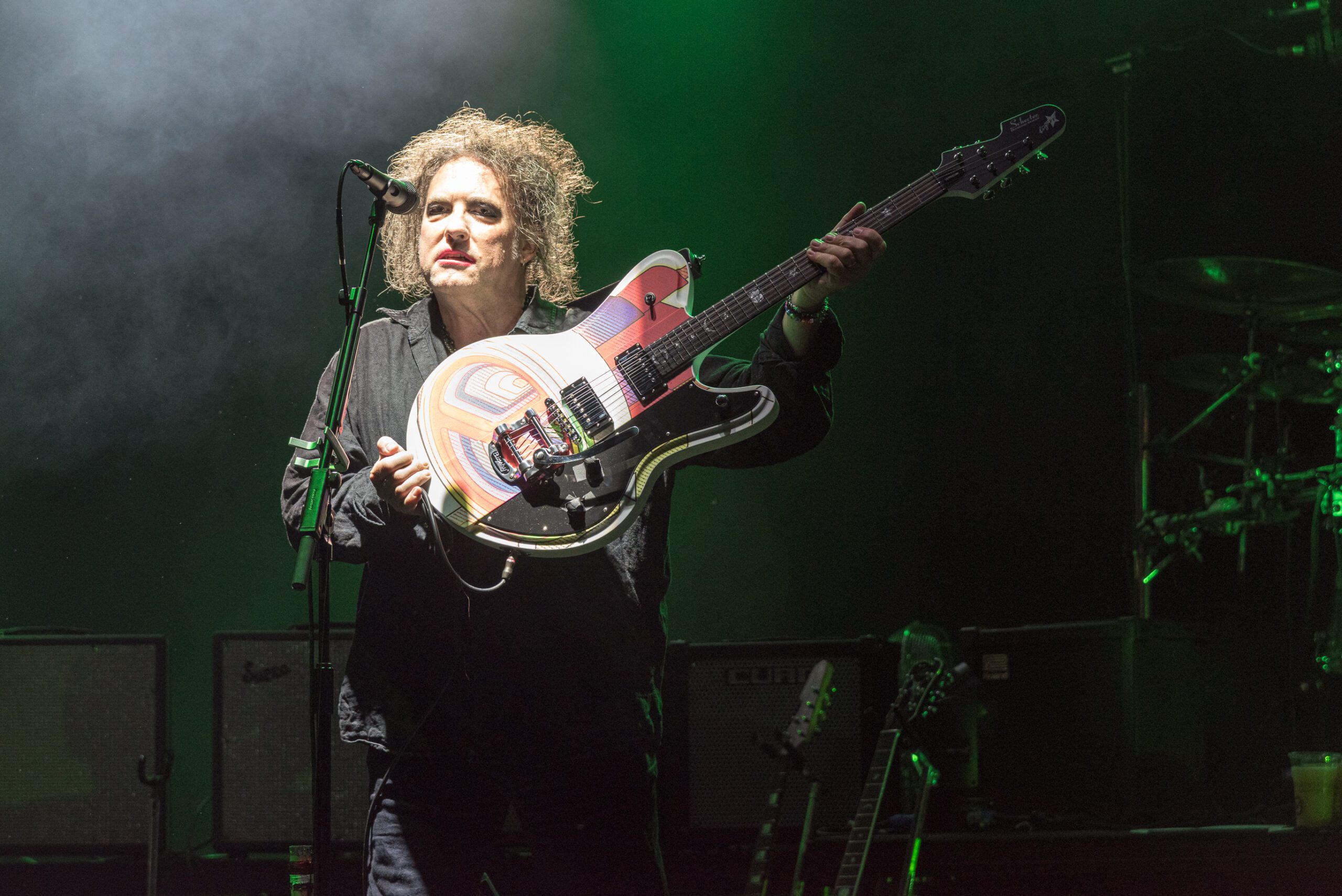 I had managed to buy tickets for the festival anyway, so they very kindly allowed me a photo pass for all stages, including the pyramid stage.  As you might imagine, having Glastonbury headliners in my music festival photography portfolio opened a lot of doors for me at major festivals in subsequent years.  
I absolutely wouldn't expect to get a pass in this way, but you never know, you might just catch someone from the PR team on a good day and find that they are willing to give you a break.  PR teams are your friends, they want to help, so if you help them in return your efforts will pay huge dividends in the longer term.
Work As A Festival Photographer
Probably the easiest way to get a pass for music festival photography is to be employed by the festival.
Big companies like Live Nation employ photographers to work at live music events and festivals.  
There are big advantages to being employed by the festival, not least, you will be paid for your work.  Don't expect to earn a fortune though, you will typically be paid in the region of £150 – £250 per day.  
You will generally be given free camping and can expect to be provided with meals etc.
What to expect when employed as a music festival photographer
If you manage to secure a job as a music event photographer you should realise that you will be directed as to what you will photograph and when you will do so.  The likelihood is that you will be assigned a stage and you will only have access to photograph that stage.
This is great if you are allocated the main stage or one of the bigger secondary stages.  However, as a new festival photographer you are unlikely to be asked to cover the big stages.  You could easily end up photographing a small stage, potentially one that hosts a music genre that you have little or no interest in.
You could also be given a job that requires you to wander the site photographing the crowd.  This is certainly fun, but it means that you might not get to photograph any bands at all.
If you are allocated a stage or group of stages you will have access to "the pit" for the first three songs only, and once you finish shooting you will have to return to the press area to download and edit your images ready for the festival to share them on social media or to press outlets.
This obviously means that you will only ever see 3-songs from any artist.  You are unlikely to be able to sit down to relax and watch the full set by your favourite band.  Make no mistake, this is hard work, and it can be absolutely exhausting if you have to rush between your stages and the press area.  At big festivals you could easily end up walking 20 miles a day.
The last time I worked at Glastonbury, I walked 136 miles in five-days, that is further than walking Scotlands West Highland Way.
Music Festival Photography: Press Passes
My favourite way to undertake music festival photography is to attend as a member of the press.
Unsurprisingly, the only way to get a press pass is to be a member of the press corp.  This isn't easy, but it isn't as difficult as you might imagine, especially if you can write articles as well as taking photographs.
There are many popular webzines with a huge following, and if you can get into writing and photographing for one or more of them your chance of getting a press pass for festivals is very good indeed.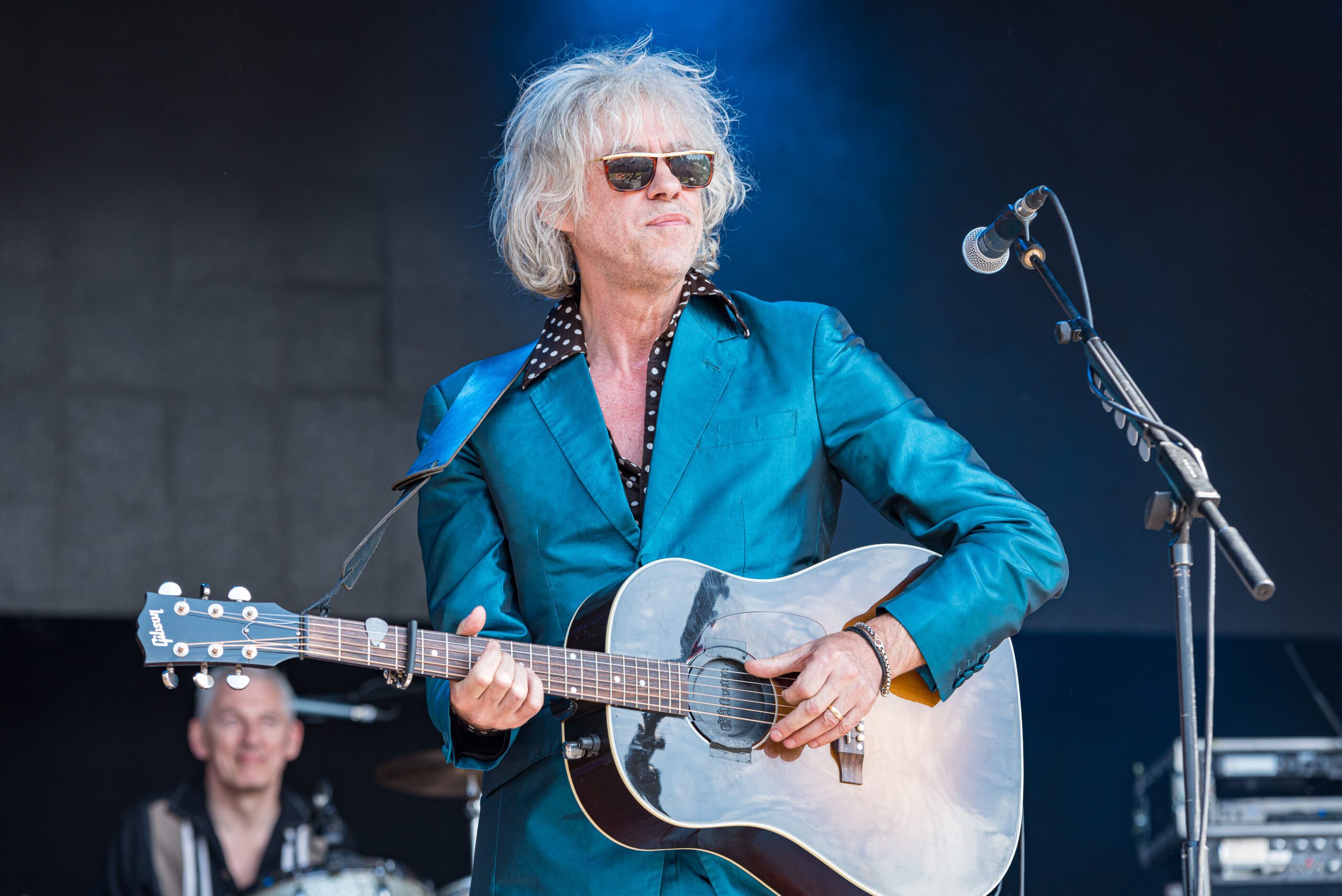 You can even secure a press pass if you have a successful music blog of your own though you will need to prove that you have a decent amount of web traffic.  Webzines like Louder Than War are always happy to take on new writers and photographers.  You are unlikely to be paid for your work, but they are very well regarded in the industry, and you are very likely to be given a press pass for almost any gig or music festival.
For me, the best thing about obtaining a press pass for a music festival is that you are afforded the freedom to photograph the bands that you like.  You may also get the opportunity to interview your favourite bands.  I always enjoy the freedom to photograph the first three songs and then stay at the stage to watch the whole set.
I was the live music editor at Louder Than War for around five years and in that time I was only ever turned down for a press pass on one occasion.   Covering music events for webzines can easily lead to your images being published in the press and in music magazines.  
Don't be afraid to contact magazines and offer then your music festival photographs.  If they have not had someone covering the festival they will be grateful, and having your images published in this way will add to your credibility as a music festival photographer.
Music Festival Photography Etiquette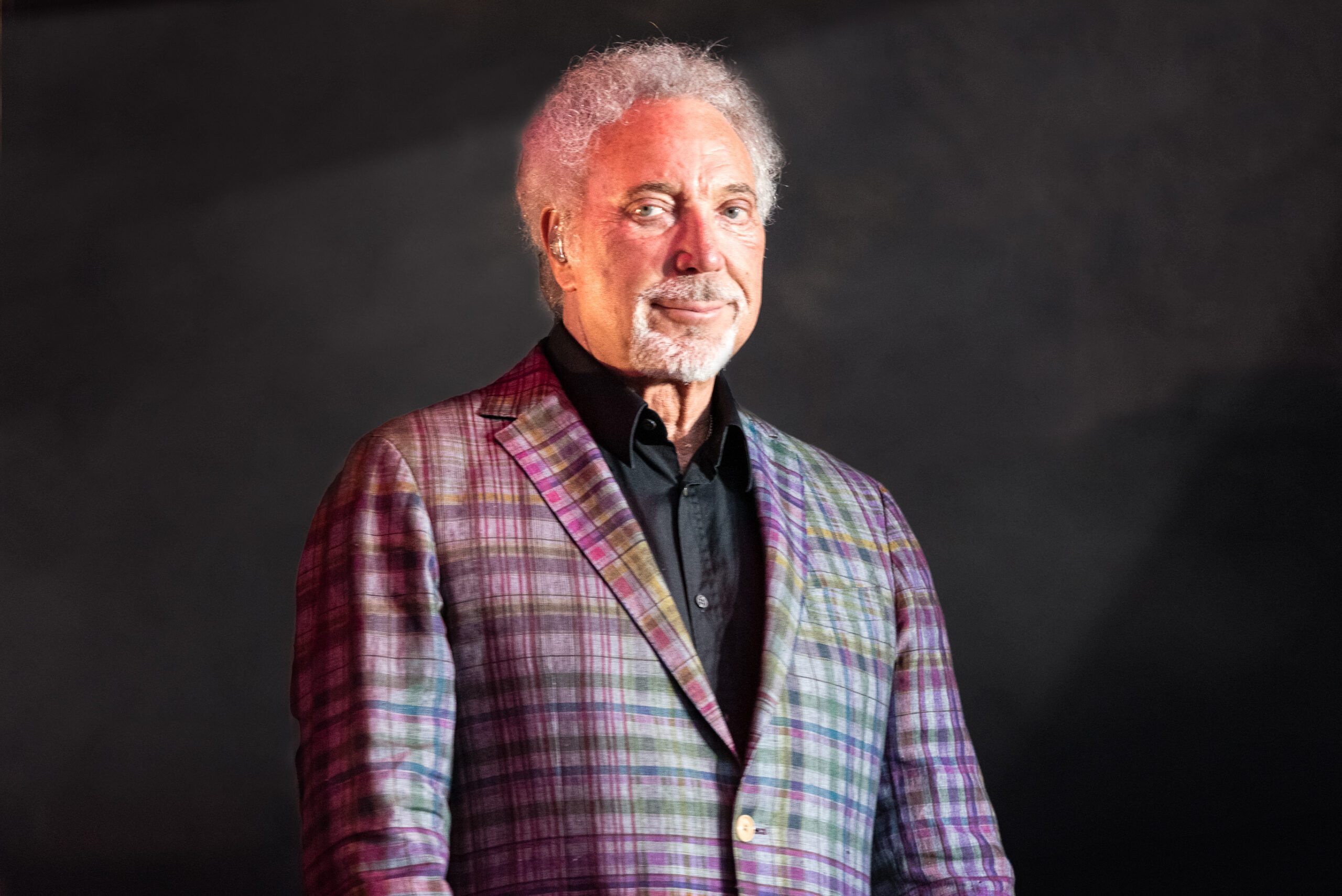 Music festival photographers are a really helpful and friendly bunch of people.  Do take time to get to know other photographs at events.
They will be very happy to give you tips, share contacts, and help in any way they possibly can.  
You will generally only be allowed to be in "the pit" for the first three songs, so you will have lots of time to chat to others and build your knowledge.  
That said there are some unwritten rules that you should be aware of.  Try not to get in the way of other photographers, like you, they are trying to get the best shots possible.  Avoid getting in front of others who are framing a shot, just let them get their shot and then move in to get yours.
You should also bear in mind that you will be in front of fans who have paid good money to be at the gig.  Those who are right at the front next to the security barrier may have queued for hours to give themselves the best chance of grabbing the best spots to watch the show.
Try not to get in the way for too long.  Get your shots and then move to another spot so that you don't block the view of people for a long time.  Taking steps or step ladders into a gig or festival isn't usually a great idea and you won't get much love from the crowd if you climb a step ladder right in front of them.
At some of the biggest festivals the stage is quite high and you may need to climb a step ladder to get the best shots.  If that is the case, don't perch on your ladder for a long period of time.  Take a few shots and move on to another spot.  Where possible use your step or ladder at the side or back of the pit to ensure that other photographers are not tripping over you.
You should also stow your backpack somewhere safe so that others don't get bumped or trip over your gear whilst moving around a crowded pit.
Finally, please be respectful and friendly with security staff at the venue.  They are doing a difficult job and they are there for the safety and security of everyone, including you.  Pit etiquette can really be summed up in a few words, be nice, be friendly, and be respectful of everyone else.
Music Festival Photography Kit
When you start on your music festival photography journey, you really can get great photographs with budget photography equipment.  
Any camera manufactured in the past 10-years paired with a 50mm lens is sufficient for small venues.  As you begin to land gigs at bigger venues your equipment needs will grow.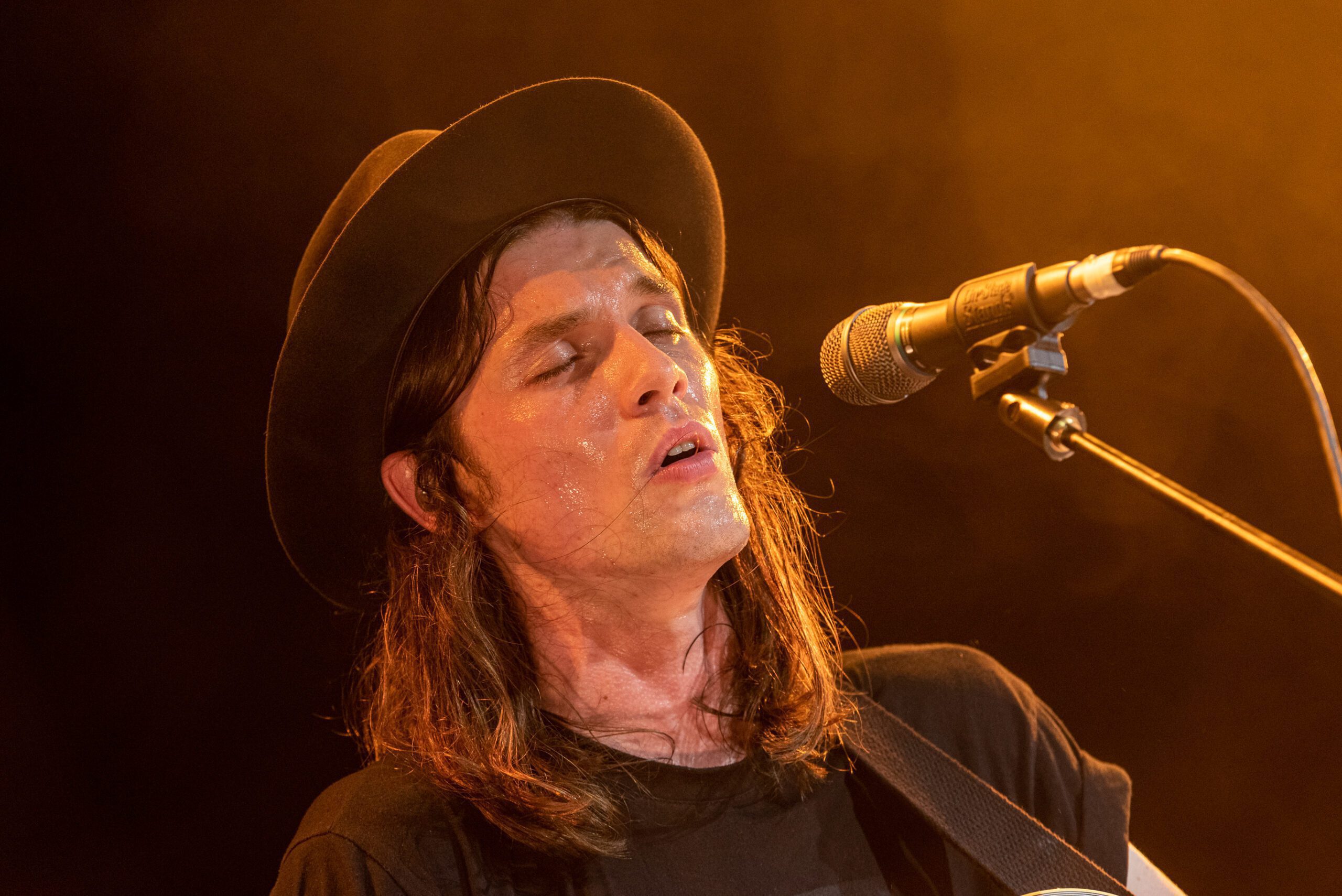 Bearing in mind that you will only be allowed to shoot the first three songs, it is really useful to have two camera bodies.  You won't have time to change lenses if you only have a single camera body.  When you have two cameras the ideal set-up is to have a lens with a fairly wide angle on one camera and a decent zoom lens on the other.  
Most music photographers will recommend having a 24 -70 or 24 – 105mm lens on one camera and a 70 – 200mm on the other.  This gives you the range that you will need for all but the very biggest festivals.
If you can afford to invest in quality lenses, go for the F2.8 versions of these lenses.  Lighting is obviously changing constantly during a band's performance so using a lens with a wide aperture will definitely help you to capture the action with a faster shutter speed, thereby avoiding blurry images.
In addition to those lenses I like to have a 50mm lens and a fisheye lens in my bag for those occasions when I have the opportunity to take some more unusual images.  These are definitely not necessary, but they can create some really fun images.
You will not be permitted to use flash when you are shooting a band, so leave your speed lights safely in your camera bag.
I recommend mounting your cameras on a dual camera harness.  This means you can drop one camera and pick up the other without having to find somewhere to put one camera down.  I think that the harness is a real life-saver at big festivals as they spread the weight across your shoulders and are much more comfortable than normal camera straps.
Music Festival Photography Tips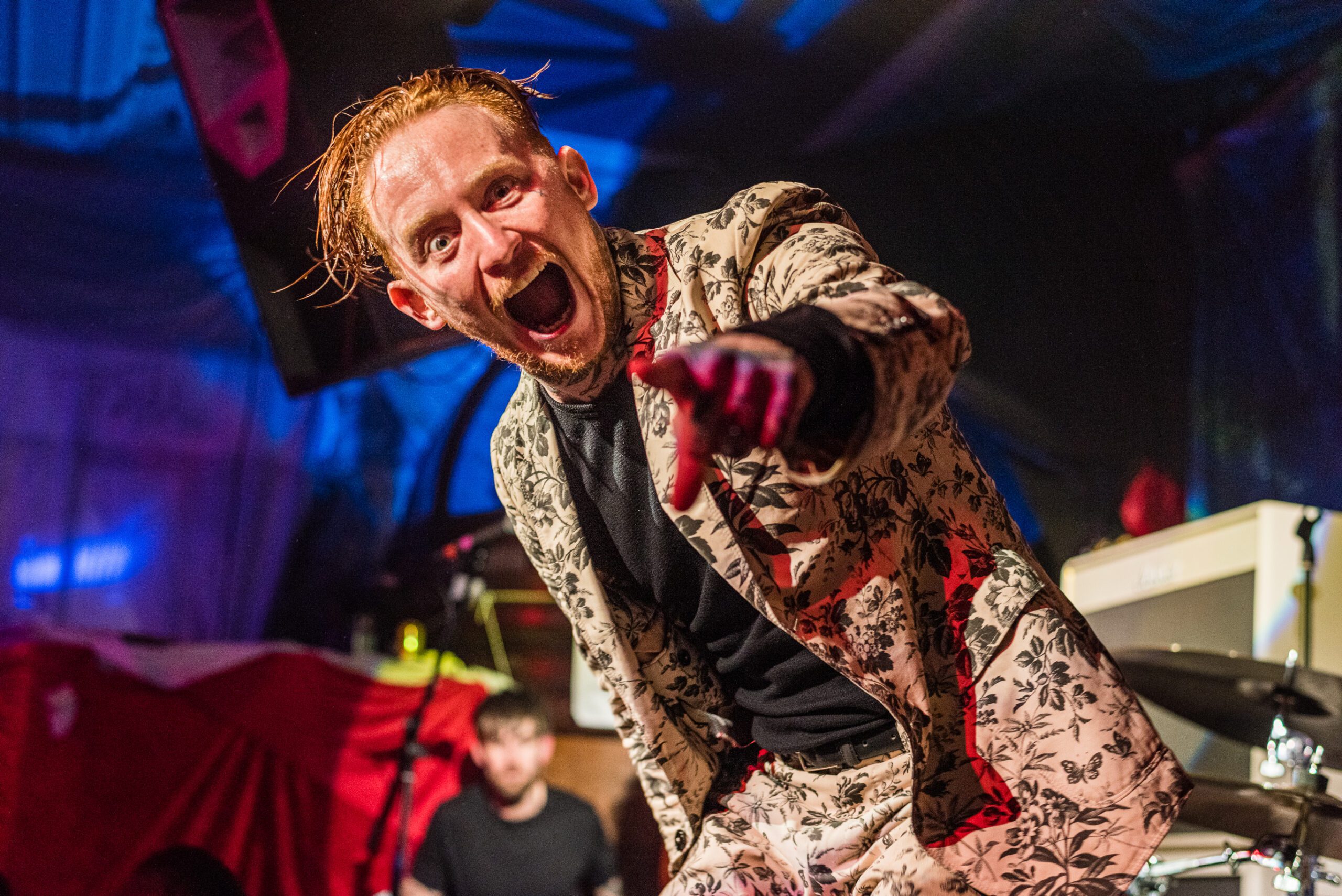 When you are in the pit photographing any gig you will be exposed to very high levels of noise.  At large festivals the speakers may need to project sound to 100,000 people.  You are going to be right beside some of those speakers and you are at real risk of damaging your hearing.
Earplugs are essential, so buy good ones.  I can't recommend the best earplugs for concert photography, but I use Etymotic earplugs.  They are relatively inexpensive, good quality, and comfortable to wear.  I also keep a bag of foam earplugs in my camera bag, these are not as effective, but they are better than nothing.  
If you forgot to bring your earplugs, have a chat with security staff, they usually have bags of them handy. 
It probably goes without saying that planning is essential if you are to enjoy your music festival photography.  One of the main reasons that we want to photograph festivals is because we love the music and the atmosphere at the festival.
The festival organisers will provide you with a program.  Use it to help plan your day.  If you are anything like me you want to photograph the bands that you love to listen to.  Use the music guide to help ensure that you catch your favourite bands and try to plan so that you are not having to rush from one side of the site to the other.  
It pays to arrive early so that you can walk the site, identify where the various stages are, and estimate the walking time between stages.  Bear in mind that your walking times will be greatly increased once the festival goers are on site and when the weather is wet.
On massive sites like Glastonbury it can easily take two-hours to move from one side of the site to the other at busy times.  Try to remember that you can't be in two places at once and with so much to see you cannot possibly manage to see everything.
Over the course of a weekend's music festival photography you are likely to capture thousands of photographs.
Make sure that you have plenty of spare memory cards and spare batteries.  I recommend using new memory cards for each day and carrying at least four spare batteries.
If possible download your images to your laptop at the end of each day.  I also recommend carrying a portable external hard drive and creating a backup of your images each day.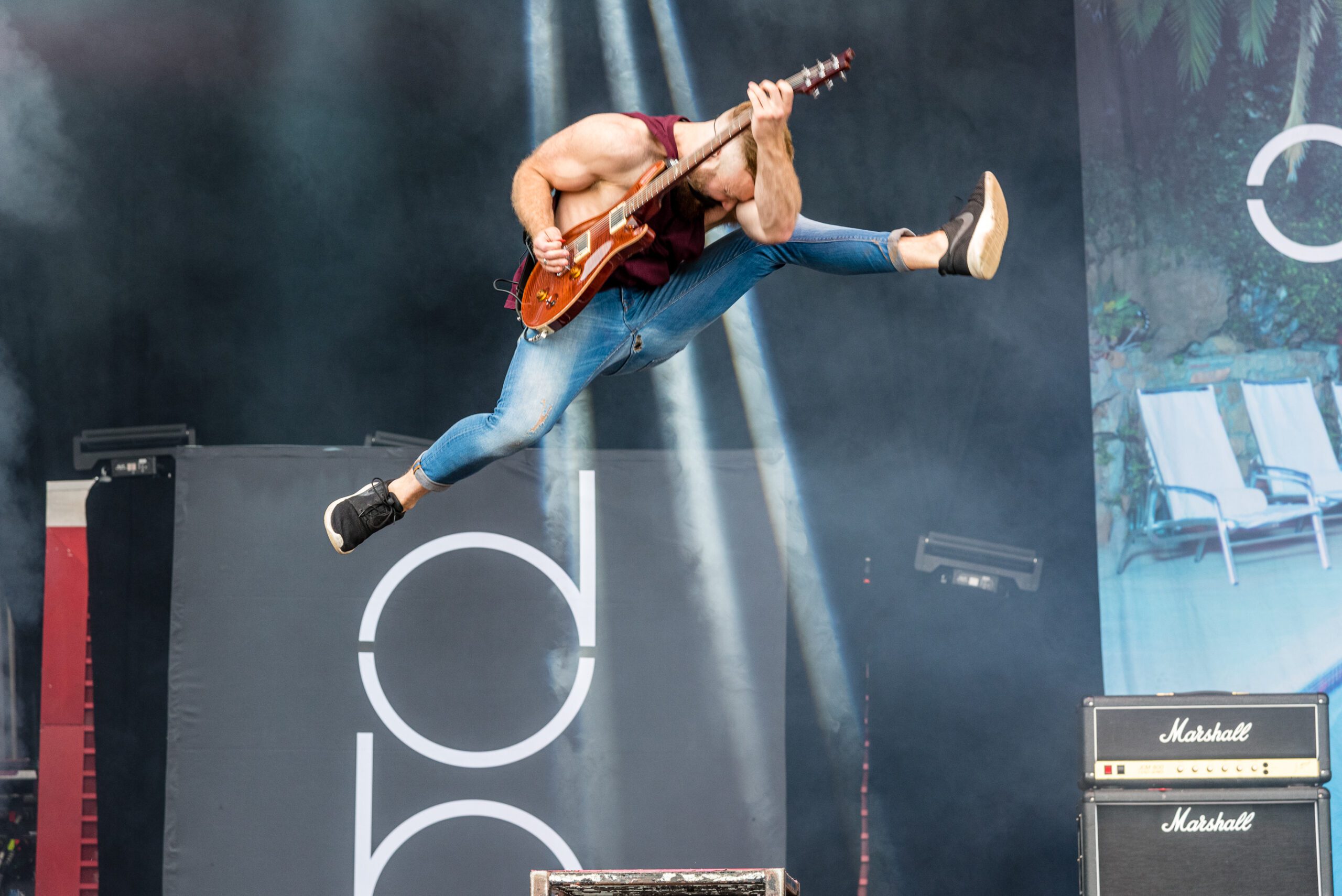 At most festivals you will find that there are power points in the press area if you need to charge your batteries or laptop.  Unfortunately this means that you will need to remain in the press area whilst you are charging your kit.  The best way to manage this effectively I recommend getting to the press area well before the music is due to start.  This will allow you to get everything charged before the action starts.
It is an unfortunate fact that thieves often operate at music festivals and tents are especially vulnerable.  I have known thieves to slash the side of tents during the night to steal valuables.
At larger festivals you may be offered use of a locker for the weekend.  You will be asked to pay a deposit for a locker key, but this will be refunded when you hand the keys back. 
If the press area doesn't have lockers, you will normally find that there are lockers for hire on site.  Use them to store your valuables overnight! 
Music Festival Photography Camera Settings
It would be fair to say that the biggest music festival photography problems are that you have no control of the stage lighting.
Of course, many bands will play during the daylight hours, so the lighting isn't a massive problem but things change dramatically when darkness falls.  During the day you can set your white balance to "daylight" and setting your aperture to f5.6 or even f8 will allow you to set a shutter speed that will give you nice sharp and well exposed images.
Once darkness falls things get a little more complicated but with practice you will soon be capturing great images.  I normally shoot at f2.8 or f4 during the hours of darkness.  As a useful rule-of-thumb you should try to keep your shutter speed higher than the maximum focal length of your lens.  This means that if you are setting a shutter speed of 1/250 if you are using a 70-200mm lens.  
If you are using a 50mm lens then your shutter speed should be at least 1/60.  You may have to bump up your ISO to get a good exposure with these setting.  This does risk a lot of digital noise can be introduced into your images.  On modern cameras you can easily get away with bumping the ISO up to 1600 without introducing noticeable noise.
It is always more important to "get the shot" than it is to worry about digital noise.  Modern noise reduction software can often rescue a digital photo with a lot of noise.
Coping with ever-changing lighting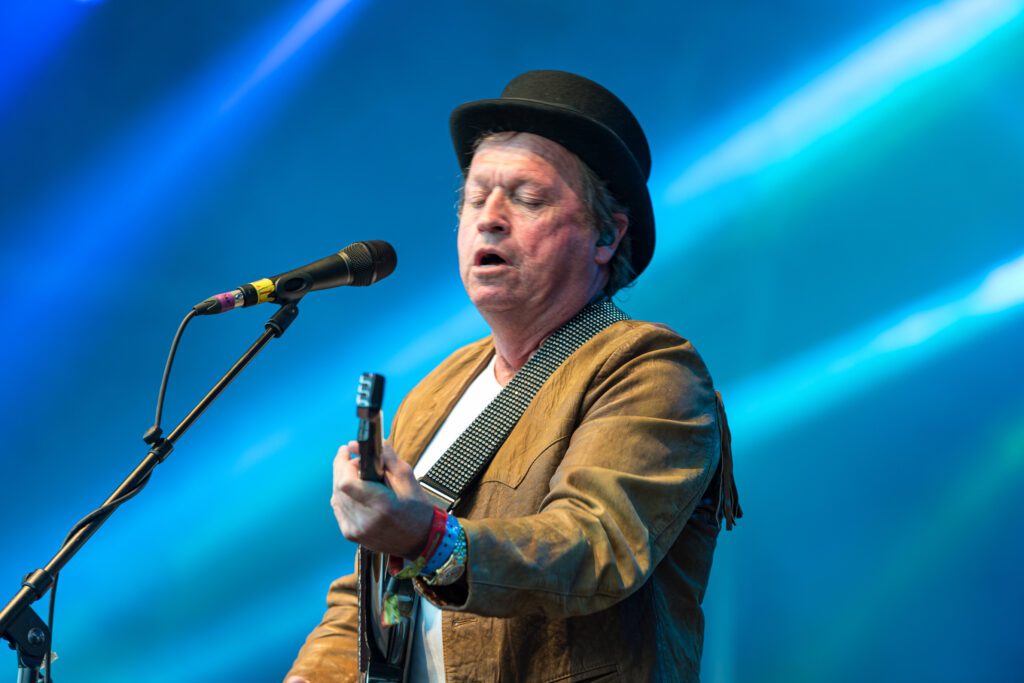 Coping with changing lighting is one of the biggest challenges for music festival photography.  However, with forethought and planning it can be overcome.
Festival photographers hate blue and red stage lighting, but lighting technicians seem to love it.  Try taking a few moments to identify the patterns of the lighting.  It will sequence with the music so you can work out when the white spotlights will be on your subject.
Remember that there is a hierarchy of light, white light will always overpower coloured light, so as this photo demonstrates the white light on Mark King of Level 42 overpowers the blue background lights, resulting in added atmosphere in the image.
It can be tempting to set your camera to auto ISO whilst keeping your other camera settings constant.  I recommend avoiding this for gig photography as the likely result will be blow-out images when you camera sets a high ISO and the stage is suddenly flooded with light.  
Music festival photography should be fun and it is one of the most exciting and rewarding genres of photography. If you plan you way through and event and do not try to achieve too much you will find it so much more enjoyable.
Hopefully, these tips will help you to begin your career as a gig and festival photographer.  If you have any questions do not hesitate to drop me an email and I will do my best to answer your query.