Personal Brand Photography
Professional and Personal Brand Photography for Creatives, Entrepreneurs, Small Businesses & Start-Ups.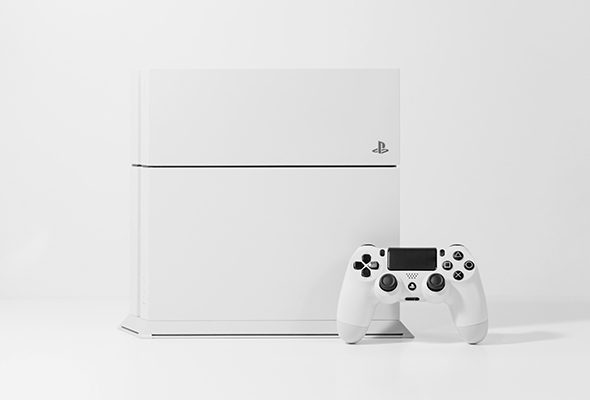 Show up with confidence, you deserve to be seen.
My goal is to make sure that you are!
Did you know that there are around 700,000 new businesses registered in the UK every year?  Sadly around 130,000 of those businesses go out of business in the first year!
By the end of year 3 around 2/3 of those businesses have failed.  Dreams of success have died and many business owners are made bankrupt.  
The cost of living crisis, the war in Ukraine, and the aftermath of the Covid-19 pandemic, is seeing the UK on the brink of recession and there has been a massive shift toward online shopping.  Businesses without a strong web presence are even more likely to fail. 
To be successful online you need strong personal branding, my aim is to help you to create your brand and to help you to succeed where others fail.
Book a free consultation today to discuss how I can help.
Why Do You Need Personal Brand Photography?
In the modern world, any small business needs to stand out to potential clients.  Have you thought about who your ideal clients might be?  Have you thought about how those clients might find you?   Social media advertising can only take you so far, and to be perfectly frank most small business owners put lots of time and effort into advertising that fails to connect with the sort of client they are trying to attract.
Remember that old saying "you only get one chance to make a first impression?"  Well, it has never been more true than it is right now.  In the past, successful start-ups built a relationship with potential clients through face-to-face meetings.  In the post-pandemic world, those relationships are invariably formed online.  That is where a personal brand photographer can really help you to build trust with your online or social media audience.
Any small business, start-up company, creatives, or entrepreneur, can benefit from a personal branding session with a skilled brand photographer.  If you have been searching for a "personal brand photographer near me" you have come to the right place!  I am based near Dunoon but work across Argyll and the surrounding areas.
What is Personal Branding?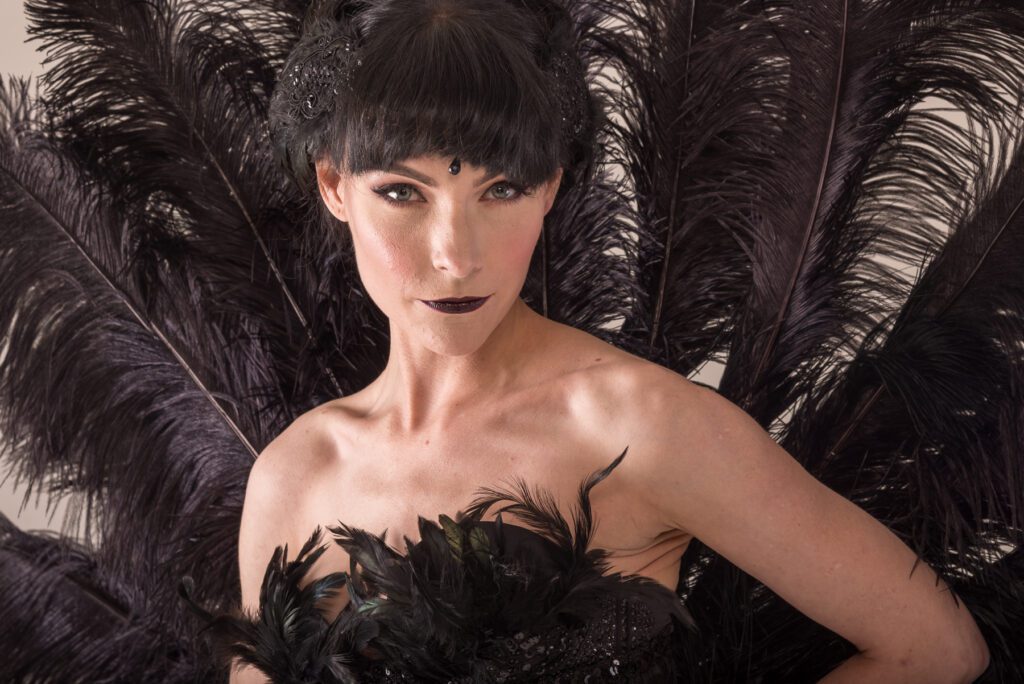 When you are passionate about your work it shows.  It doesn't matter if you are a ballet dancer like Jade or a small business owner.  Your dedication, effort, resilience and determination to provide the best possible product or service for your clients are just some of the qualities that have got you to where you are right now.
Those qualities mean that you deserve to succeed.  But what if your online presence doesn't reflect your passion and effort?  What if it doesn't showcase you or your business in the way you deserve?
That's where a personal brand photographer can help.  Your personal brand should reflect your passion, your dedication and your hard work.  There will never be a better YOU,  so your personal brand should be what sets you apart from the crowd.
Personal Brand Photography that will help your clients fall in love with your business
Creating a presence to help you stand out from the crowd
Personal brand photography isn't about taking a handful of corporate headshots of you and your people.  Personal brand photography takes your corporate mission, business personality, and even your company colours, and brings it all together to present you and your business in an authentic and engaging way.
Your personal brand is what makes you stand out, it reflects what makes you unique and interesting, and it showcases the customer experience that only you can provide.
What makes a good personal brand photoshoot?
A good personal brand photography session will create a collection of images that express what your business is about and who you are. Your photos tell the story of your business in a way that words alone cannot. As a personal branding photographer I can help you to create unique visuals that are personal to you and your business. The days of the simple corporate headshot are over, your branding images can be the difference between you and your competitors who have failed to move with the times.
When you advertise your business you are not only competing in the marketplace, you are battling against the short attention span of your audience. I can help you to create visual content that will engage your ideal clients and leave a positive impression.
It's human nature. We remember images with faces and the emotional reaction we felt. This is huge for business owners. As a personal branding photographer, I make it easy for you to share your story while promoting your brand.
There is a reason that huge companies spend millions on corporate branding. Thankfully, you can follow their lead for a tiny fraction of their spending. What is more, a single brand photo shoot will give you enough images to feed your website and social media for at least a couple of years.
What do personal branding photography packages include?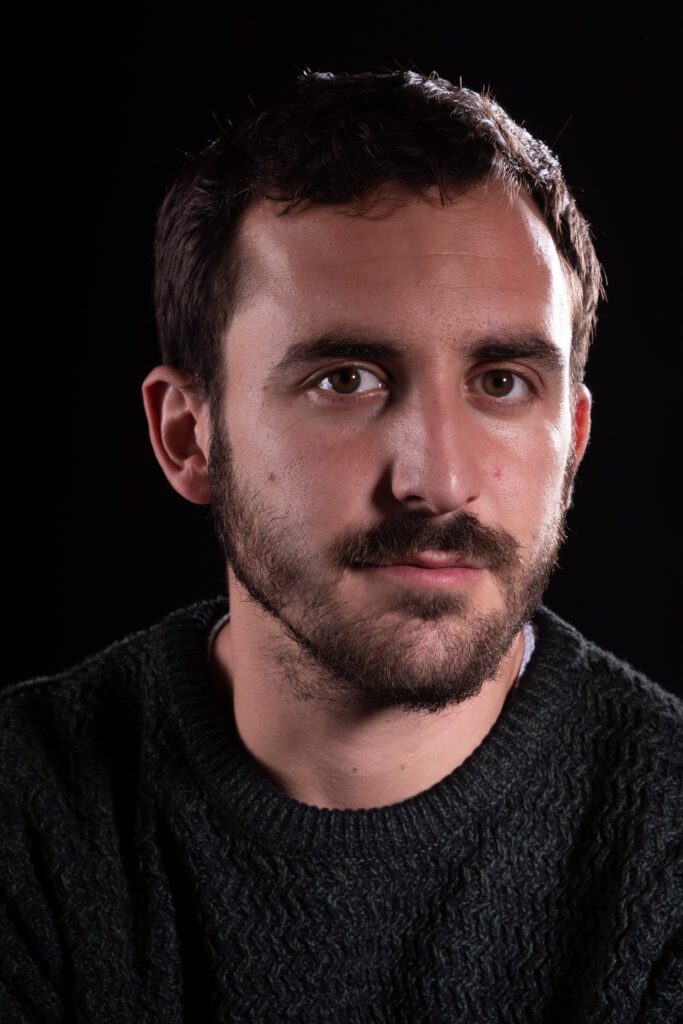 A personal branding photography package is so much more than a simple headshot or a formal portrait.  The primary purpose is to illustrate your biggest asset, YOU!
You are unique, and my approach is to work with you to highlight who you are, what you do, and why you are the best possible fit for your clients.
By exploring your personality and the identity of your business we can create visual content that will engage your audience and that can be repurposed again and again.
To provide you with the greatest amount of marketing material there is a basic formula we can work with and adapt to fit your brand's personality.  
There is no getting away from the fact that personal brand photography will always include headshots of you and your staff.
However, that doesn't mean that you need to look like a stuffed shirt plonked in front of a white or grey background.
Modern headshots are less formal, your personality can be illustrated through your choice of clothing, accessories, and the way the image is lit.  
There is only one requirement for every headshot.  Your eyes need to connect with the viewer, human beings connect with others when they look into their eyes.
Formality is out and fun is in!  Your personal branding photoshoot should be fun.
Personal brand photography can help you to connecting with your ideal client by creating the sense that they know something about you.  The best way to achieve that is through the use of lifestyle images that show who you really are.
What are your hobbies, where do you love to hang out, and how do you achieve your work-life balance?  These are all things that can be a key part of your personal branding photography package.
These can be as simple as you relaxing in your favourite coffee shop, working on your laptop at home, or playing a game with your kids.
These are the things that help your potential clients to feel that they know a little bit about you on a personal level.  This helps to build trust between you and your audience.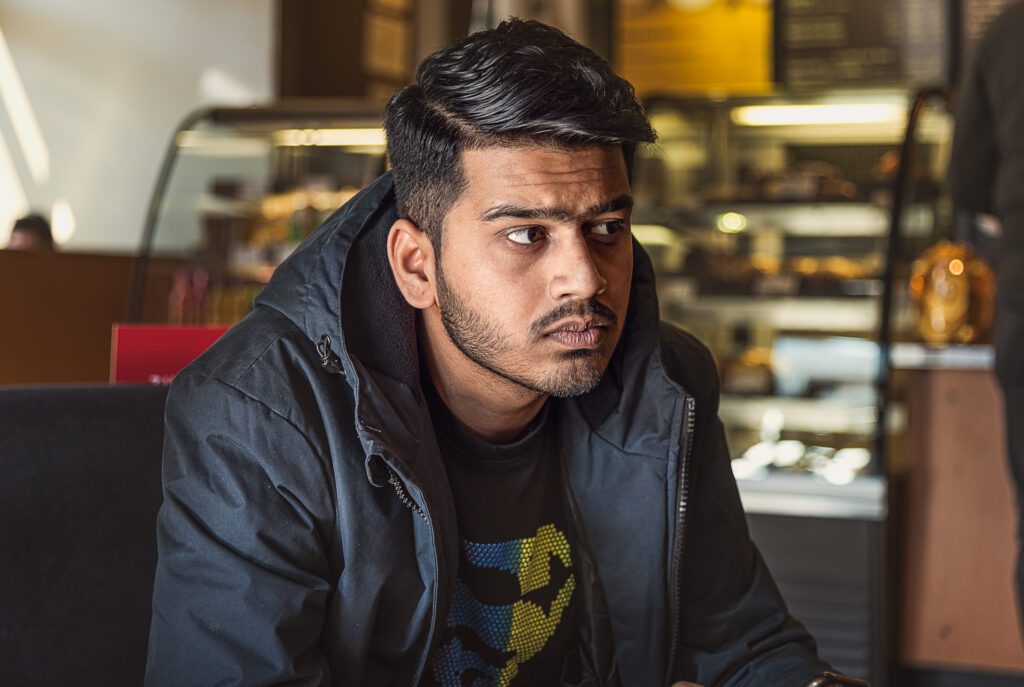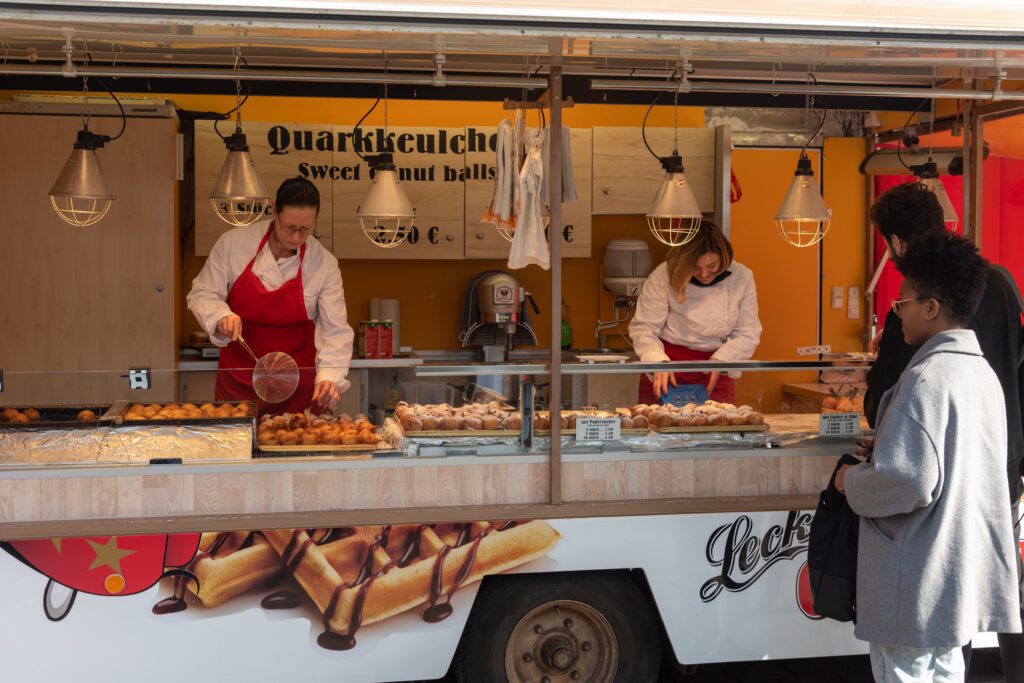 Human beings are visual creatures and potential clients want to see that you are serious about your work.  Images of you and your staff at work are a great way to showcase your professionalism and commitment.
Behind-the-scenes photos of you working on your laptop, chatting on your cellphone, or talking to staff or a client are a great way to illustrate what you do all day.  
If you are a caterer, let's see you creating your culinary masterpiece, and let's see people enjoying the fruits of your labour.
If you are a tailor your personal brand photography should show you creating some stunning apparel or fitting a client for a new suit.
Whatever business you are in, the chances are that you own a bunch of tools that are essential for your work or that make your life easier.
If you are a woodworker then closeup images of your tools being used make for interesting visual content.  If you are a baker then photos of your creations and kitchen tools do likewise.
A florist can illustrate their beautiful floral creations alongside their shears.
The 'Hero' image and unusual angles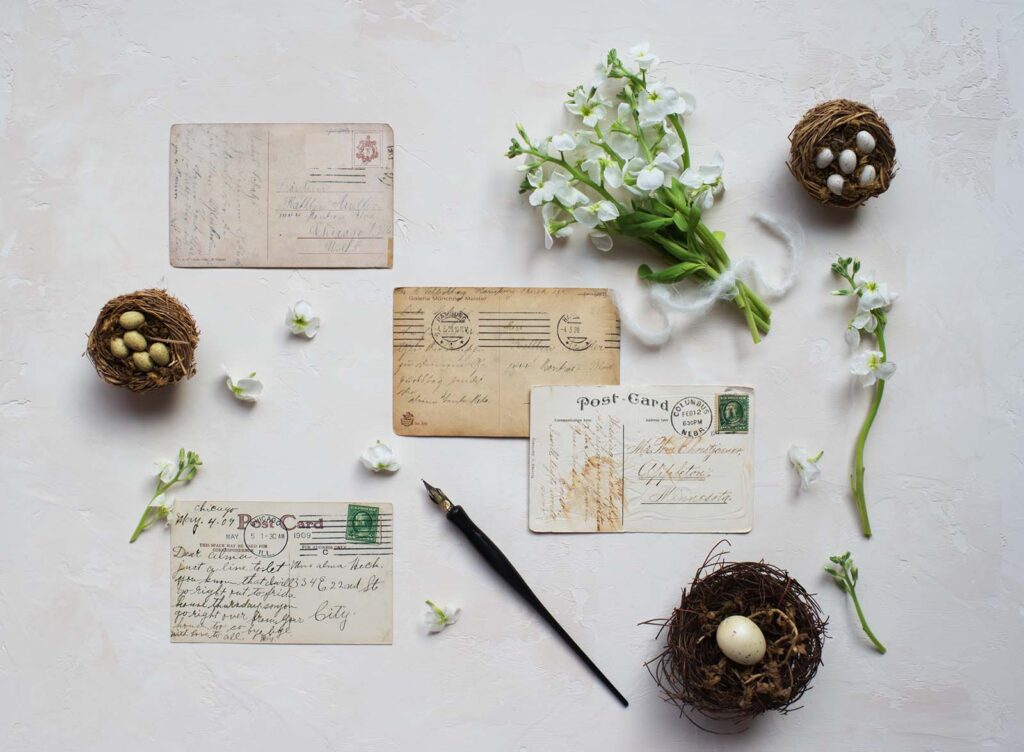 The "Hero" or flat lay image is typically shot from above or from an unusual angle.
These images don't usually feature people, but might show hands or a laptop on your lap.  They are an opportunity to break up your social media feeds and to provide additional interest in your product.
For example, a variation of the image opposite might be used for a stationer or wedding planner.  They are a great way to tell a story when used in conjunction with the other photographic styles mentioned above.
Let me help you to help your business
When I moved to Argyll last summer, I found it really difficult to find businesses that could supply the things we needed for our new home.
We found that businesses either had very poor websites, or worse, no online presence at all. Let's be honest here, a Facebook page for your business just doesn't cut it in 2022. Social media should be a means of driving visitors to your website, it is not a substitute for having a bright, modern, and easy-to-navigate website.
One only has to look at Argyll Street in Dunoon to see a row of empty shops were local businesses have failed because they didn't move with the times. In 2019, immediately before the pandemic, E-commerce amounted to £693 billion in the UK alone.
The global pandemic has changed our shopping habits forever and E-commerce is growing at an incredible rate. If you are not part of that change then you are setting up to fail. It really is that simple.
These are the issues that prompted me to offer personal brand photography to local businesses, creators, entrepreneurs, and start-ups. I am so confident that my personal brand photography can help your business that I am offering a totally free one-hour telephone consultation, with absolutely no obligation, so that I can produce a bespoke package that meets your needs.
Get ahead of your competition by hitting the button to book your free personal branding consultation. Don't delay, this offer is only valid until the end of July 2022. After that date, this service will cost at least £299!
Still need to be convinced?
If I haven't managed to convince you of the importance of personal brand photography then spend a few minutes watching this Ted Talk.