High Value Portfolio Photoshoot For Models or Actors in Beautiful Dunoon
Are you an aspiring model or actor looking for work?  Perhaps you already get modelling or acting work and are looking for more work.  In either case, you will realise that a high quality portfolio is essential when you are applying for castings.  
If you need to build or update your portfolio you can now get a high value portfolio photoshoot in beautiful Dunoon, Argyll.  You no longer have to travel to London for an overpriced low quality portfolio photoshoot, you can have it done on your doorstep right here in the west of Scotland.  Just as importantly, you can get your portfolio photoshoot at a really great price.
What is a portfolio photoshoot?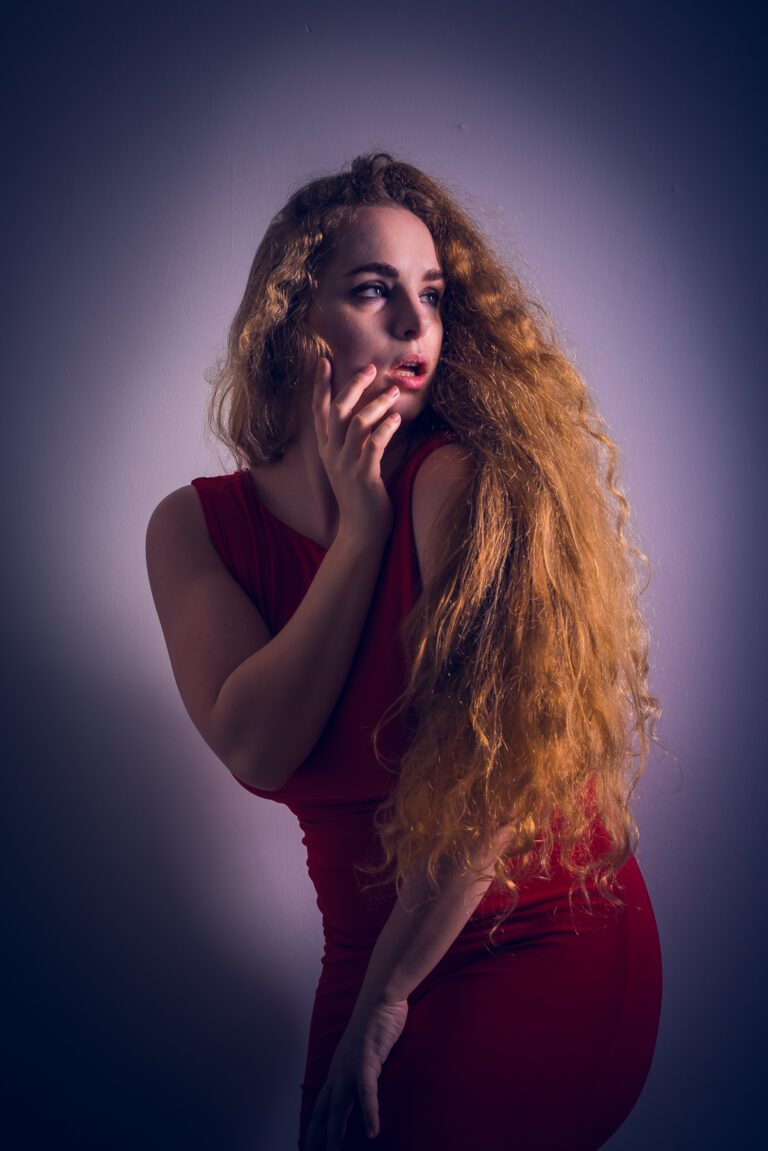 If you are new to modelling or acting you might wonder what a portfolio photoshoot entails, or even if you actually need one.
Creating a portfolio sounds quite intimidating, but in reality, it is a fairly simple process.  A portfolio is nothing more than a collection of images that showcase your best work.
In the past, your portfolio would typically be a book of A2 or A3 images that you would take to show agents or talent scouts.  In the digital age, your portfolio could be hosted on a website or even on a social media account.
Most actors or models would have a small collection of portfolio "books" that contain a selection of photos in a range of different styles.  This enabled them to present the book that is closely matched to the work they are casting for.
This is an approach that has stood the test of time.  You can think of it as a means whereby you adapt your CV to illustrate that you have the skills for the actual job you are applying for.
There is a range of images that should be included in any acting or modelling portfolio packages.  As a professional photographer with over 10-years experience creating actor and model portfolio photography package, I highly recommend that you have your portfolio photos created professionally.  
This will help to ensure that you get photographs that you actually need, and that you do not get ripped off for substandard and overpriced images.
To be completely open and honest, many genuine agencies will be able to tell you if they are interested in you based on a collection of simple snapshots.  Unfortunately this has led to an explosion of fake agencies who exist simply to part you from very large sums of money.
How to avoid the portfolio scammers
This section is not meant to frighten you, but it is meant to sound a warning to help you to avoid the unscrupulous people who prey on those with aspirations to become a professional model or actor.  The scammers operate like this.
You may be contacted on social media by a "model agency."  They will tell you that they think you have what it takes to become their next top model.  You will be invited to a meeting with them, often in London, and you will be told that they want to sign you and that you now need a modelling portfolio.  
You will then be sent to a photo shoot with a photography studio employed by them.  You will then be asked to pay for the photo session and asked to pay a registration fee.  The photo session is charged at an inflated fee, anything between £1000 and £2000.  Sadly the photos might not even be that great.  
Let me be 100% clear, no genuine agency will do this, no genuine agency will charge you a registration fee.  Genuine agencies will take a commission from the work that they find you.  The scam "agencies" are not agencies at all.  I definitely recommend reading their terms and conditions.  You will often find that they actually define themselves as a "talent directory" or something similar.  
Under UK law genuine agencies cannot charge you a fee, talent directories can.  Be aware that these scammers will never find you any paid work they have made their money from you already, all you will receive is a listing on their website.
What Does An Actor Or Model Photoshoot Include?
There are a number of stock images that you will need to include in your portfolio. These will include:  
Try to remember that your portfolio is not complete with a single portfolio photoshoot.  Your portfolio should be kept up to date as you gain experience and when your photographs improve.
You should be updating your model portfolios on a very regular basis.  This does not have to be through a professional photoshoot, don't be afraid to ask your clients if you can add an image to your portfolio.
If you are working in the fashion industry images may be under embargo until a campaign goes live, but you may be able to include the images in your portfolio once it is live.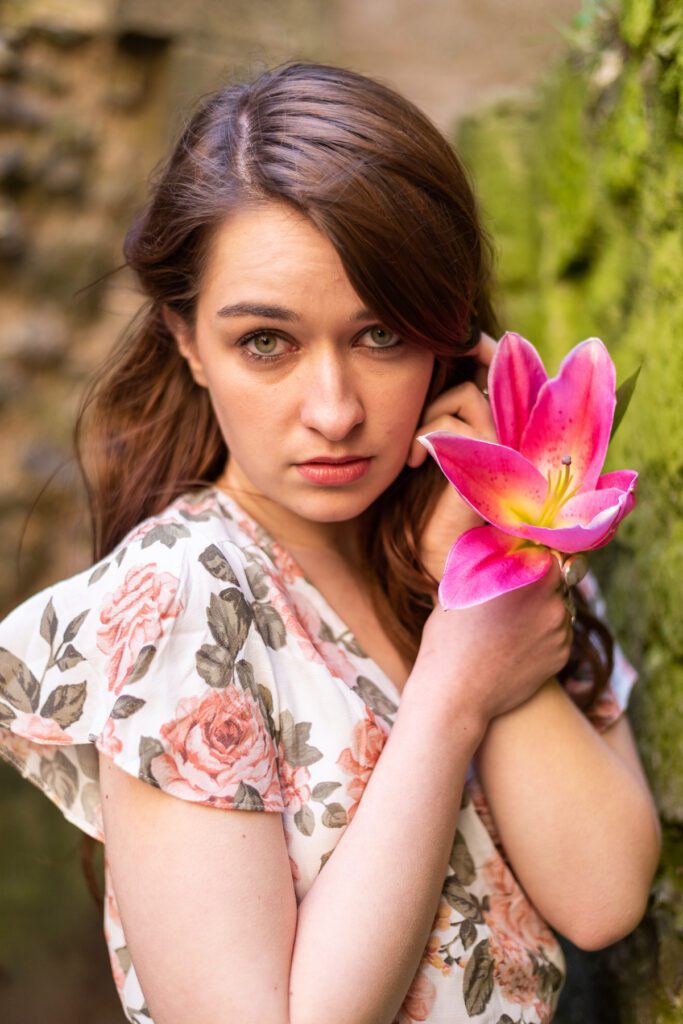 What should you expect from your portfolio photoshoot?
Lets begin at the beginning.  You, and only you, should be in charge of your portfolio photoshoot.  You should carefully consider what your needs are, and importantly, what sort of model or acting roles are you looking for.  As an example, if you don't think you are ever going to model lingerie or swimsuits then you do not need to have those styles in your portfolio.  If you change your mind at a later stage you can include those styles in your portfolio later.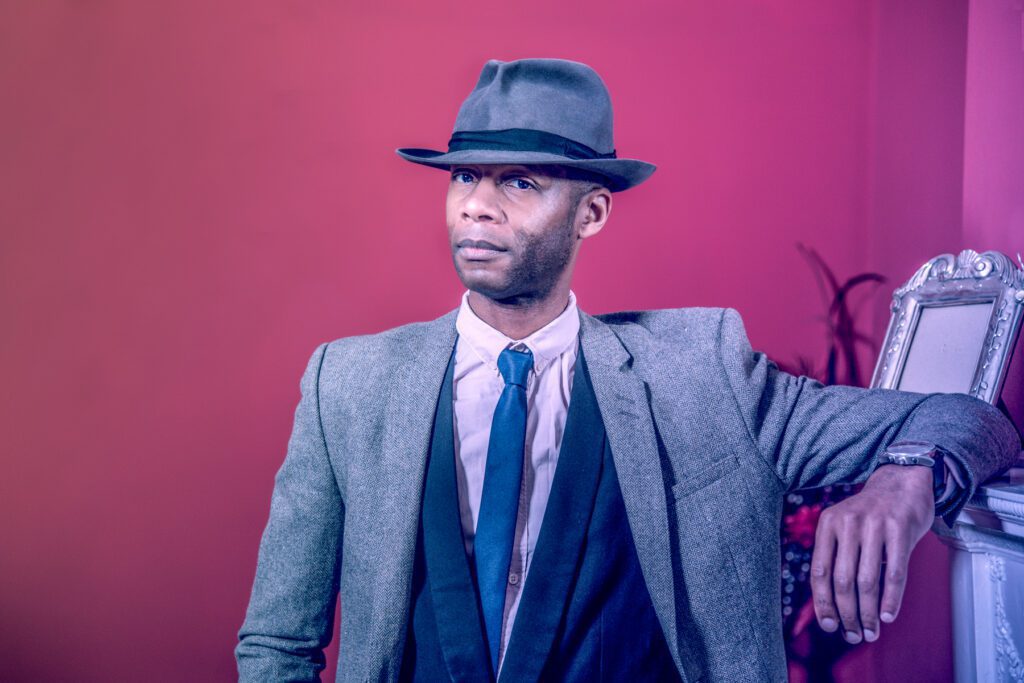 If your intention is to apply for method acting roles then aim to style your portfolio photoshoot in that way.
I highly recommend viewing other acting or modelling portfolios to get a feel for what is required.  If you hunt out a genuine agency you can examine their talent profiles to get a real insight into the style of photographs that the agency is looking for.
Being able to produce a portfolio that fits with their "house style" will put you at an immediate advantage.  Genuine agencies are not just looking for a pretty face, they want people who are willing to work hard, and who are willing to put in the extra effort required to be successful.
Nb. Remember what I said earlier about the scam agencies.  Do your research properly.
Top Tip:  If you can, contact some of the talent on an agencies books and ask how reliable they are and how much work they are getting their talent.
When you are totally clear about what you need from your portfolio shoot, discuss this with the photographer.  Creating a mood board on Pinterest is a great way to share your ideas with the photographer.  This link leads to a mood board I created for an autumnal themed portfolio photoshoot for a previous client.  It should give you a good idea of the things that you should include.
How do I run my portfolio photoshoots?
I hope that it is obvious that I am very passionate about my portfolio photoshoots.  Client satisfaction is hugely important to me, and as a professional, I hope that you will recommend me to your friends and family.
You can expect me to fulfil all of the photo styles that I have mentioned above, and you can expect me to collaborate with you to create the best work we possibly can.
A basic portfolio shoot should take no more than two hours.  This will give you time to wear a couple of different outfits, and for us to create images both indoors and out.
If you don't have decent hair and makeup skills, I recommend using a hair and makeup artist.  This is obviously an additional cost, but it can add real value to your portfolio.
When the shoot is complete you will be provided with a view gallery where you can select around 12 of your favourite images for editing and any retouching that needs to be done.  
I have 20-years experience editing and retouching photographs.  I undertake this work myself to ensure that I maintain the very highest standard.  I do not outsource to some London Studio for editing.  The editing is included in your package!
If you are worried about how to pose for a portfolio photoshoot, I can help with that.  I have been a model portfolio photographer for over a decade and I have helped hundreds of models and actors to create their portfolios.
I know exactly what to look for, and I can direct you into poses that are flattering and that can help you to present yourself in the best possible way.
I have the experience to notice the little things that can be distracting in your portfolio pictures.  I will pick up on the hair that is out of place, the lipstick smudge, and the label that is sticking out where it shouldn't be.
If you are not sure what to wear for your portfolio photoshoot I can offer advice, and I even have a wardrobe of clothing that you are welcome to borrow.  My aim is to provide you with as complete a service as possible.
Portfolio photoshoot prices
As you can see, I provide a premium service for models and actors who want a portfolio photoshoot.  The good new is that I do not charge a premium rate for my services.  
Where some photographers are charging up to £700 for a similar level of service, my prices begin at £125 for one hour and  £250 for a four hour portfolio shoot.  You might be wondering why my service is so cheap? The answer is very straightforward.  
I had a huge amount of assistance from other creative people as I was building my photography career.  This is my way of offering something in return.  I realise that those who are beginning a creative career are doing so on a very tight budget and that many cannot afford the high prices charged elsewhere.  Consequently, I offer my portfolio shoot prices at a rate far below my normal commercial rates.
Ready to book your portfolio photoshoot package?
If you are ready to book your portfolio shoot then get in touch via email to book your session at a convenient time for you.
The video opposite gives a really good insight into portfolio photoshoots and is well worth a watch.
You might also wish to sign up to my mailing list, just enter your email address in the box below.  I only contact you with articles, tips, techniques and special offers.  I will not spam your inbox.