Great Value Professional Photography Services, Dunoon, Argyll
Professional Photography Services
Hello, I am Alan Ewart, a professional photographer living in Toward, near Dunoon on Argyll's beautiful Cowal Peninsula.
I relocated from Dorset in the summer of 20121 so that we could be close to our family, we are loving life back in bonnie Scotland.
I have over 10-years experience as a professional photographer, initially in the music industry.  I have a Masters Degree in photography from Arts University Bournemouth and I am now offering my photography services around Dunoon and across Scotland. 
I offer a wide range of professional photography services at rates that might just surprise you.  Do get in touch to discuss your requirements and for a no-obligation quote.
Here is a list of some of the photography services I offer.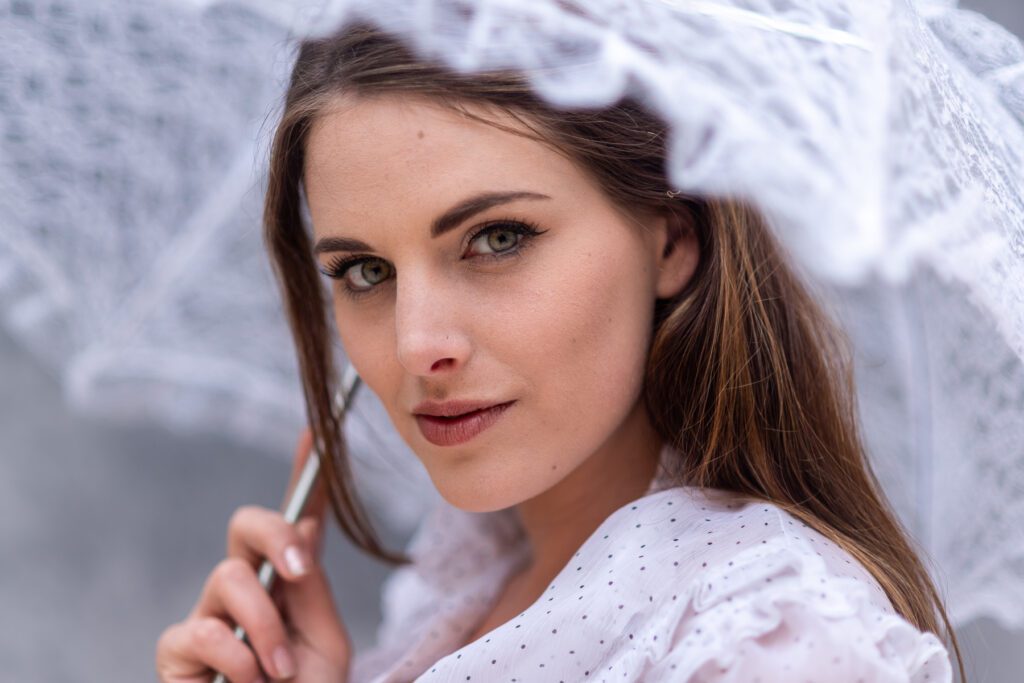 If you have checked out my commissioned work page you will have realised that portraits are a particular passion of mine especially when I can unleash my creativity.
For professional photographers portraits should be about capturing the clients personality in an image.  This isn't as straightforward as you might imagine.  Clients can be shy or nervous, and they come in all shapes and sizes.  
A good portrait photographer should know how to pose their client.  They should spend some time getting to know the client and helping them to relax.  Only then will the photoshoot produce photos that the client will truly love.
When I make portraits I hope that clients will have them printed and hung on their walls, but I realise that many images are for social media or website marketing use.  As a result, my clients receive their digital images beautifully edited and sized for a variety of usages.  My portrait photoshoot prices start at just £125 per hour and include 4 fully retouched images.
Photography doesn't always have to be about work.  It should always be fun too.  When I shoot for fun or for myself rather than for a client, Fantasy Art Photography is my go-to genre and Adobe Photoshop is my tool of choice.  
Fantasy Art Photography is unique, a total one off that absolutely no one else will ever have.  To be fair, it is more expensive than my portrait photography because it takes a huge amount of time.  
There must be a development of an idea, concept design, sourcing of appropriate props, possibly a makeup artists, and scouting a suitable location, all before a single photo is taken. 
The photoshoot may only take one hour, but the editing can take anything between 4 and 24 hours to perfect depending on the complexity of the image.  This does make pricing of the work difficult, but as an example, the image on the right would cost around £250 plus printing costs.  
It may seem a lot, but the result is a unique product, a piece of wall art that will amaze your friends and family.  I recommend having these images printed on aluminium or acrylic, these prints are more expensive than canvas, but they really bring out the colours and they look really beautiful. 
 As an example, an acrylic A3 sized print would normally be around £75 from Photobox but they do have frequent sales.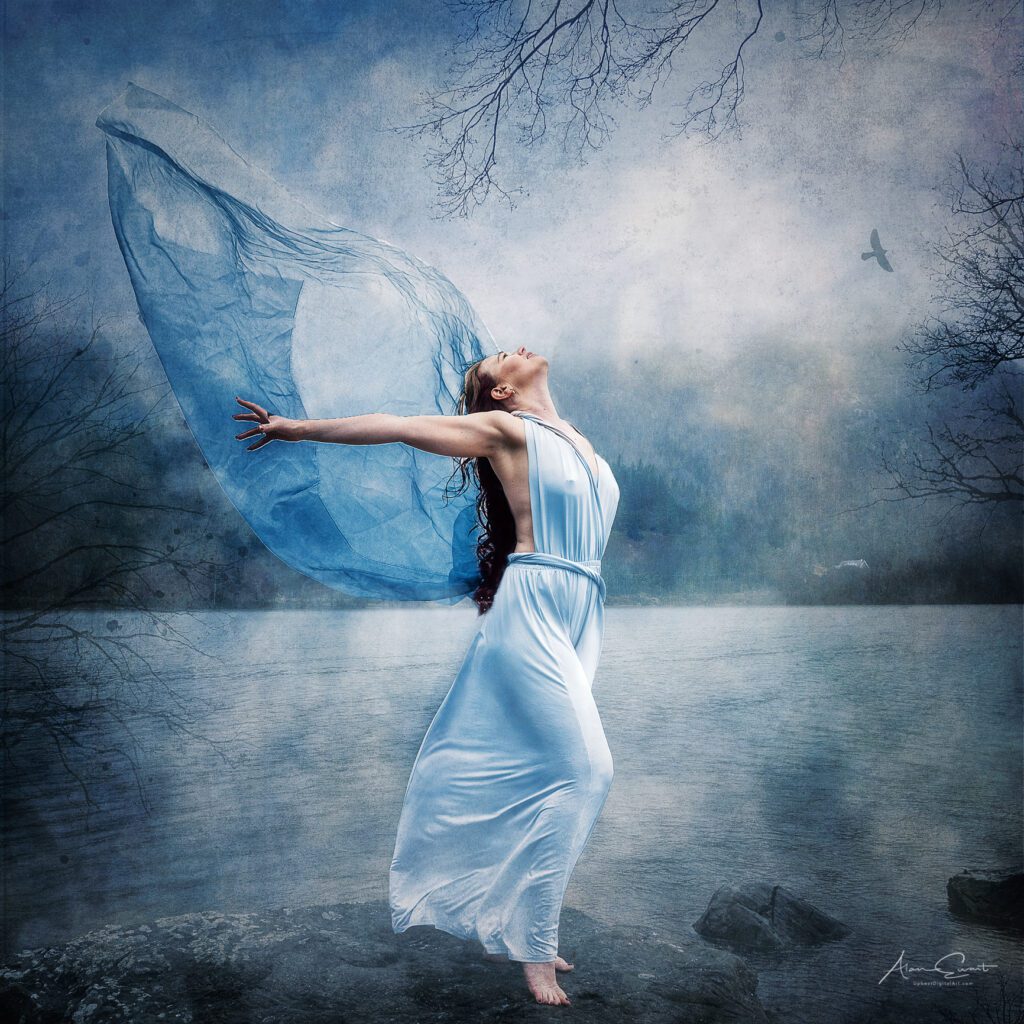 I can't help it, I love event photography.  There is no better way to offer professional photographic services.  The size of the event doesn't matter, I have worked at events like Glastonbury Festival with over 350,000 people on site for a week. 
At the other end of the scale, some of my absolute favourite events are the tiny grassroots "Something Else" festivals organised by my very good friend Gail.  
These tiny festivals only host 500 people but they offer incredible support to the grassroots music industry.
Music festival have taken me to incredible places, introduced me to incredible people, incredible music, and some of the best times of my life.
It's not just music though, I have covered plenty of sports events, including boxing, mixed martial arts, and football.  
The slider on the left shows just some of the organisations I have worked with at their events over the past decade. 
It's hard to give a price for event photography as no two events are the same and it very much depends on how long I am needed for, distance I have to travel, and your exact requirements.  
If you would like a quote for your event just get in touch to discuss your requirements. 
Everyone has heard the old saying "never work with children or animals," well when it comes to photography services I do both.  
Truth be told, I love working with children.  I have even photographed a model portfolio for a three-year old!  How could you not love the image on the right where the little boy is shouting "I love you daddy."  
It's capturing moments like this that make family photography so rewarding.  I won't deny that family portrait sessions can be hard work.  Children get bored very quickly, and the younger they are the more quickly they get bored.
Some children just do not want to sit still for a portrait shoot, so photographing them at play is often a successful tactic.  That said, some kids just love to pose for the camera and they can't wait to see the photos.
Letting the kids view images on the back of the camera can be a great way to distract the children and encourage them to have their photo taken.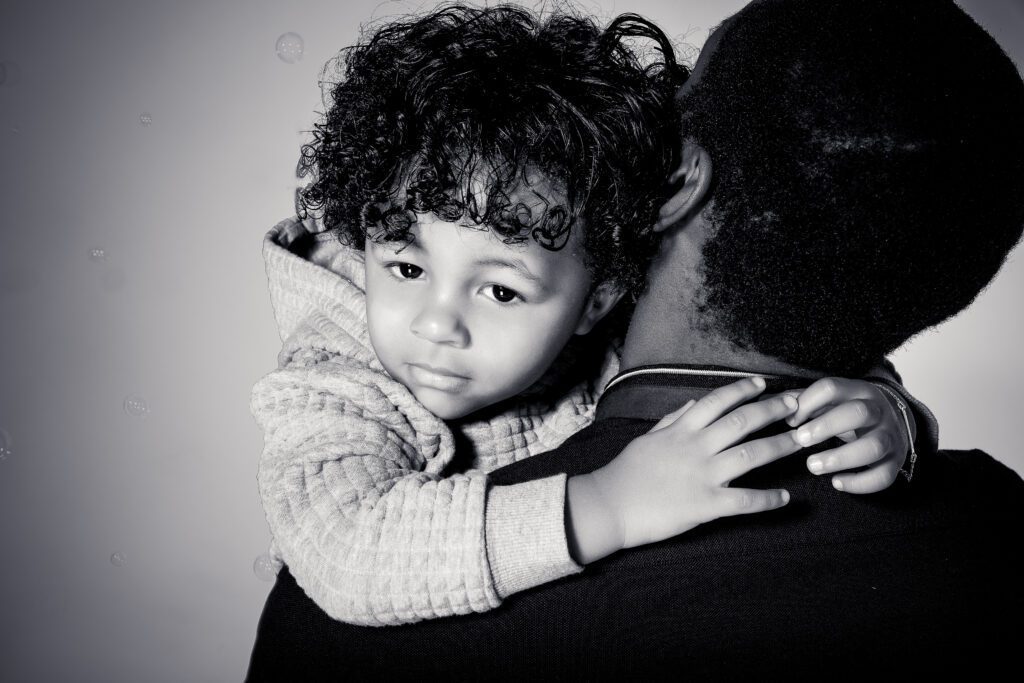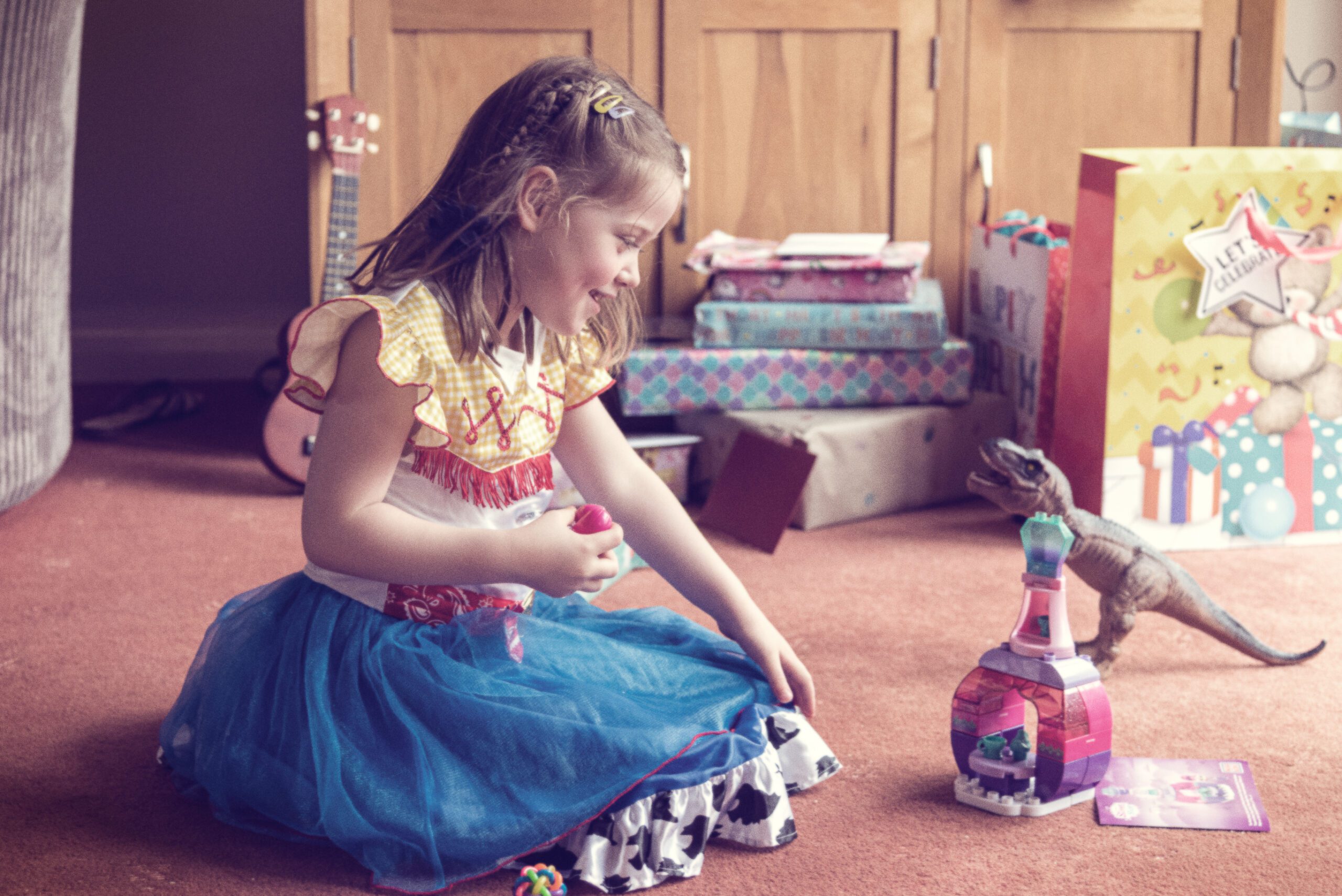 I do have a few other tricks up my sleeve though!  Bubble machines, balloons, and cake smashes are great ways to distract children whilst you capture their image.  I don't recommend the later if you have just had new carpets fitted though.
In my experience, family photoshoots where young children are involved are best restricted to a one-hour session.  This is usually sufficient to capture some nice images without the little ones getting bored.  
Longer sessions are available for families with older children who actually want to be photographed.  This will allow sufficient time for group shots and individual portraits.  A two-hour session is sufficient for most families.
I have some recommendations that you should consider for family photoshoots.  There is definitely a place for beautifully lit and posed formal studio images for families, but you should consider a couple of other options.
Most families have activities that they enjoy doing together and this provides a nice way to capture more informal and relaxed family photographs.  You will treasure beautiful shots of your little ones having fun splashing in puddles far more than you will sterile studio images.  
Maybe you all enjoy a walk on the beach or a visit to the park with your dog.  These outdoor activities offer endless opportunities for informal portraits.  Perhaps you all enjoy cooking or indoor games, again these offer plenty of scope for memorable photographs. 
Think carefully about your preferences.  What will you value more?  My goal is simple.  I want to produce the best images for you and your family, and that means that you receive the photos that you really want.
So, what do family photoshoot sessions cost?  This is easy to price, I charge £125 per hour and you will receive all the photographs from the session.  From those photographs you can choose up to 4 images per hour of shoot time to be professionally retouched.  
Your images will be provided digitally.  Your images will be properly sized for social media and the retouched images will be delivered in two sizes.  One set will be sized for social media use and the second set will be optimised for printing.  Great Value!
Model Portfolio Photography
I will begin this section with a word of warning.  There is a whole industry on social media that prey on aspiring models.  There is a huge scam that goes something like this.
A "model agency" contacts you on social media suggesting that you have what they are looking for in a model.  You are invited for an interview and then sent to a photographer for portfolio images.
The so-called agency then pressures you into buying the images at a cost of hundreds, and often thousands of pounds.  
These people are simply after your money and they will never get you any modelling work.  Please look very carefully into the terms and conditions and the reputation of these companies.
A genuine agency will not charge you any fees at all, they make their money by taking a percentage of the fee for work they get you.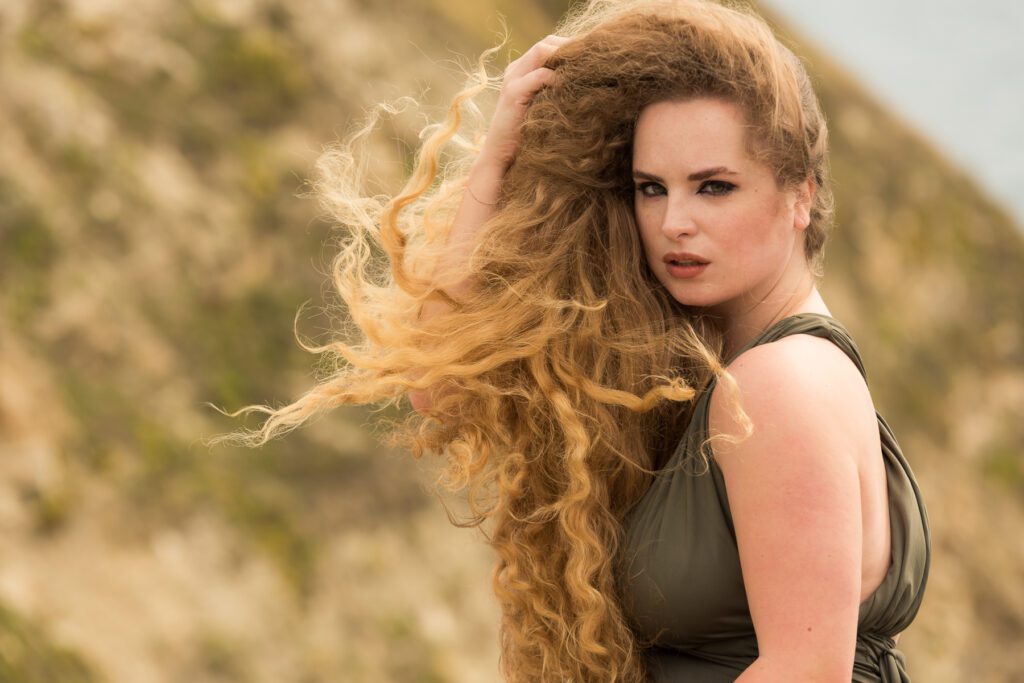 The requirements for model agencies are actually pretty straightforward. Most require no more than a selection of well lit and composed headshots, half length, and full length images. This can easily be achieved in a one-hour photoshoot session.
There is however a strong freelance model industry in the UK with a number of websites that bring models and (usually amateur) photographers together for photoshoots.
Purpleport is the most popular of the UK based sites. Net Model and Model Mayhem are a couple of other popular sites.
It would be fair to say that freelance modelling portfolios have different requirements to model agencies. You will need to show a range of styles and looks if you are to attract a sufficient amount of modelling work to make it financially viable.
Over the past seven-years I have shot hundreds of model portfolios, everyone from a 3-year-old boy to a woman in her 60's. I offer model portfolio packages at £125 per hour or £250 for a four-hour shoot.
In the spirit of complete openness, you will find some very good photographers on sites like Purpleport who will happily shoot a model portfolio on a Time For Print basis.
This means that you give your time for free and the photographer will supply an agreed amount of images in return for your time.  This means that you don't have to spend any cash.
It is also fair to say that some photographers will let you down, not supply the promised images, or supply poor quality images that are not suitable for your portfolio.  With freelance modelling it is important to receive images that represent you as a brand.
The requirements for actor headshots are not much different to what is required for a model agency.  You will need clear headshots for your actor profile, IMDB etc and most production companies will require headshots and full length shots if you applying for a casting.
This can easily be achieved in a one-hour photoshoot.  If you are looking for an actor headshot photographer I charge £125 for this service.
Corporate Headshot Photography
In the modern world potential customers expect to be able to put a face to your corporate brand. When people see a face they can relate to you bring a personality to your company that helps to build trust and customer loyalty.
Corporate or business portraits are now expected on company websites, marketing newsletters, and company reports.
In 2022 there can't be a single business who don't have a social media presence. Whether for company information or social media advertising images are essential.
Quality professional photographs capture potential customers attention and encourage them to click on your advertisement. If you are not leveraging these opportunities you are missing customers. It really is that simple.
With a portable studio, I can come to your business to create portraits of all your staff in a fairly short period of time.
Don't think that business portraits have to reflect men in grey suits in front of a plain background. Why not bring some of your company personality into your corporate photography?
Why not add a sense of fun that demonstrates that you are a great company to be part of as a customer or a member of your team. Corporate portrait photography that shows staff enjoying their work really helps to build a relationship between your customers and your staff.
My corporate photography packages start at just £125 per hour.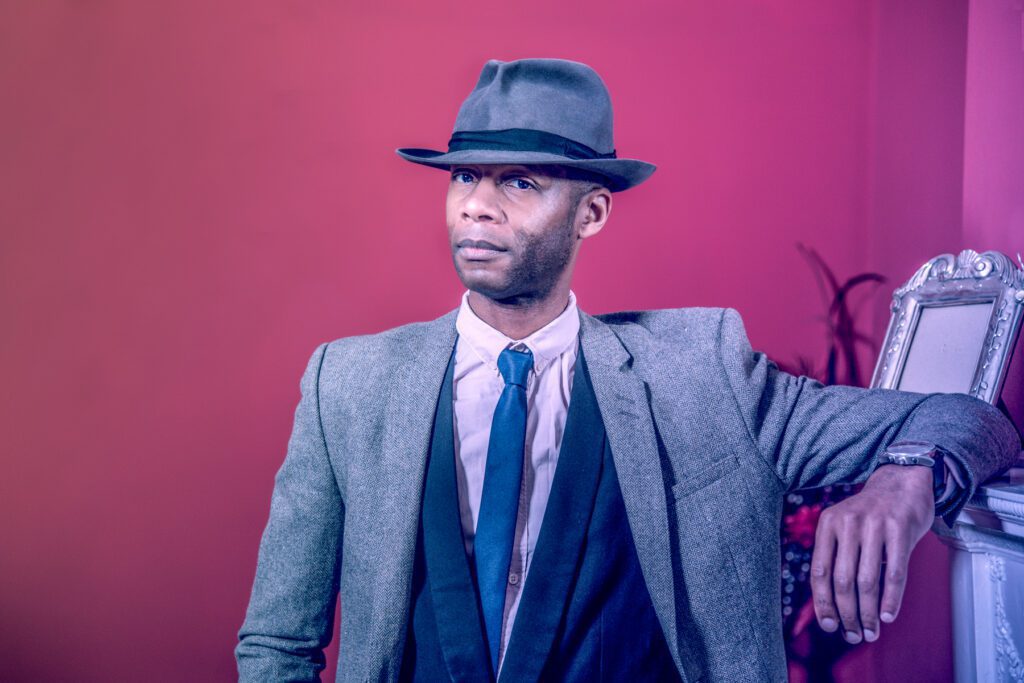 Beautiful Product Photography
Professional product photography is expensive, right?  Let's face it, photography of products can be expensive, but it doesn't have to be!
Things have been tough for small businesses for the past couple of years, sadly many have gone bust, and many others are struggling to make ends meet.
However, there has been an upside.  We are seeing a huge growth in cottage industries were people have launched micro businesses selling online through eBay, Shopify, and Etsy.
Many of those businesses don't have huge advertising budgets and professional product photography pricing is outside of their budget.  I have an exciting practical solution that aims to assist those small business owners.  
Instead of having the product photographer travel to you with all of their equipment, and incurring additional costs, why not send your products to me by post with a prepaid return label.  I will photograph your products and return them to you when the work is complete.
You avoid travel costs, studio rental fees and any other associated costs.  I can photograph dozens of products in a day and there are no hidden or additional costs.
How does that work for product photography?
The idea is surprisingly simple. We discuss how you would like your products photographed and create a mood board. If you wish you can send items that you would like me to use to dress the set and showcase your products.
I create the set, set up lighting, photograph the products and then send them back to you. The only additional cost would be modelling fees for clothing brands. I can even arrange that for you at a cost of £200 – £300 per day.
I can offer a great deal on this sort of product photography shoot because I don't incur any expenses over my fee.
The cost for this remote product photography service is just £295 for a half-day, or £495 for a full day.
If you would like to discuss this idea in more detail get in touch for a no-obligation discussion and a quote.