Dunoon Argyll Photographer
Alan Ewart Photography Dunoon Argyll
Portrait

Documentary

Commercial

Art

Families

Portfolios
Alan Ewart Photography provides professional photography services in the Dunoon area and across Argyll, all at a price you can afford.  Get in touch today for a free quote based on your photography needs.
Welcome to Alan Ewart Photography, the newest and best photography service in Dunoon and across Argyll. Alan is a Master of Arts – Commercial photography (AUB) who delivers premium photography services at a price to suit any budget.
Having relocated to Dunoon during the summer of 2021 I am proud to be a part of the community in Dunoon and I look forward to working with Dunoon and Argyll-based people and businesses to provide the best possible photography services in the area. I am passionate about my art and about providing clients with photography services that they will love.
I specialise in portrait, documentary, commercial, and art photography. I believe that the client should receive exactly the photography service that they need, and will always work with clients to establish their needs before accepting a commission.
Please get in touch today for an informal discussion and cost estimate.
Portrait photography is my passion. There is nothing more engaging than capturing something of a clients personality in an image. If you are looking for a portrait photographer in Dunoon Argyll please get in touch. Why not book a portrait session in the beautiful countryside around Dunoon.
Conceptual Art Photography
I have over 20 years experience using Adobe Photoshop to create conceptual art. I can guarantee that I am the only photographer in Dunoon or Argyll that can offer this service to such a high standard. These beautiful images look fantastic printed on aluminium and hung on your wall.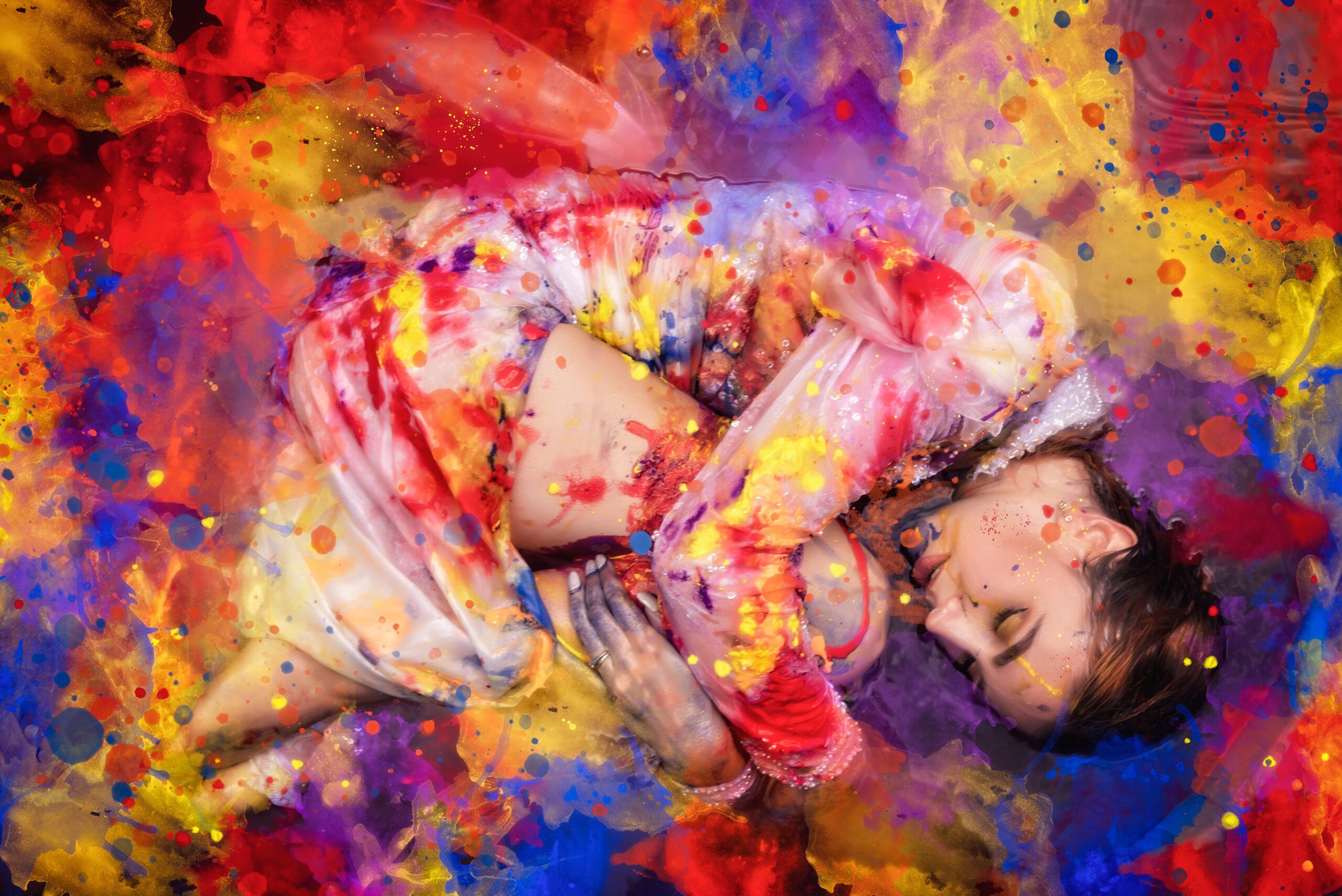 Every family should have at least one photo session with a professional photographer. That said, it's 2022, why have your photographs taken in front of a boring studio background? I love to photograph families doing what they love in the great outdoors, around Dunoon and Argyll.
We all love our pets, and there is one thing we know about them. Sadly they won't be with us for ever. When one of my dogs died a couple of years ago I was devastated. It made me realise that I had so few photographs of her, and absolutely none of us together. Make sure this doesn't happen to you. Book a people and pets photography session today.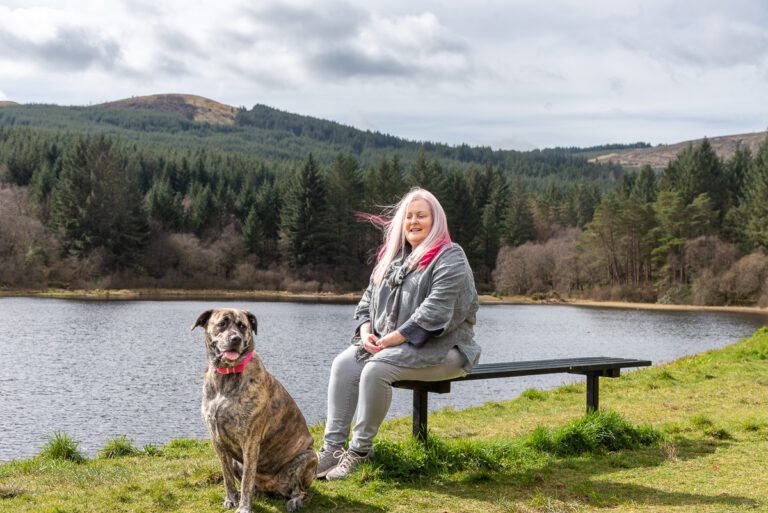 Growing your family is one of the most important and magical times of your life and yet many women have no visual record of their pregnancy.   I have an enviable record of creating beautiful maternity images and I am really pleased to be able to offer this service to women and their families in Dunoon Argyll.  Get in touch to discuss  your pregnancy photoshoot today.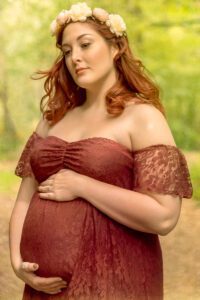 If you are an actor or a model you need a portfolio of images to help you to land those exciting jobs. I am thrilled to be able to offer the highest quality portfolio photoshoots to residents of Dunoon and Argyll. You no longer need to travel to Edinburgh or London for your portfolio photoshoot. You can have it created right here in Dunoon by a really experienced portfolio photographer.
Dunoon Business Does Better With Visuals
As a Master's Degree educated commercial photographer, I understand the importance of representing a company in a visual way. I am keen to work with businesses in Dunoon, and across Argyll, to produce beautiful photography to showcase your business in the best possible way. I am a Dunoon Photographer for Dunoon Business.
Photography Courses And Workshops
As a lifelong learner, I am passionate about knowledge, and enjoy nothing more than sharing my knowledge.  I am pleased to offer photography training and workshops in Dunoon.  I have over 20-years experience as an educator and look forward to sharing my knowledge with the residents of Dunoon and those who are visiting Argyll.
I have training available for photographers at any level from beginner to expert.  The training and workshops are held near Dunoon and are tailored to meet the needs of the participants.  I believe that I am the only Dunoon photographer offering this service .
There is a huge amount to see and do around Dunoon and Argyll this year. I am an experienced and accomplished event photographer. My photography career began in the music industry and I have covered most of the United Kingdom's major music festivals. I also have lot's of experience photographing sports events, including boxing, mixed martial arts, football, and rugby. I am more than happy to photograph events, big and small, so get in touch to discuss what you need for your Dunoon event.

Places to visit in Dunoon
Dunoon Castle House Museum
If you are interested in the history of Dunoon, The Cowal Peninsula, or this area of Argyll, the Castle House Museum is well worth a visit. The Museum is situated directly opposite the Dunoon to Gourock passenger ferry. Allow about an hour for a visit. On a sunny day why not stay a little longer and enjoy a picnic in the beautiful gardens.
When visiting the Castle House Museum, why not make a short detour and enjoy the ruins of  Dunoon Castle.  To be fair, there isn't much left of the castle, the stone was used to build castle house.  However, the views across the Firth of Clyde make the short climb up the hill worthwhile.  It's also a great spot for a picnic.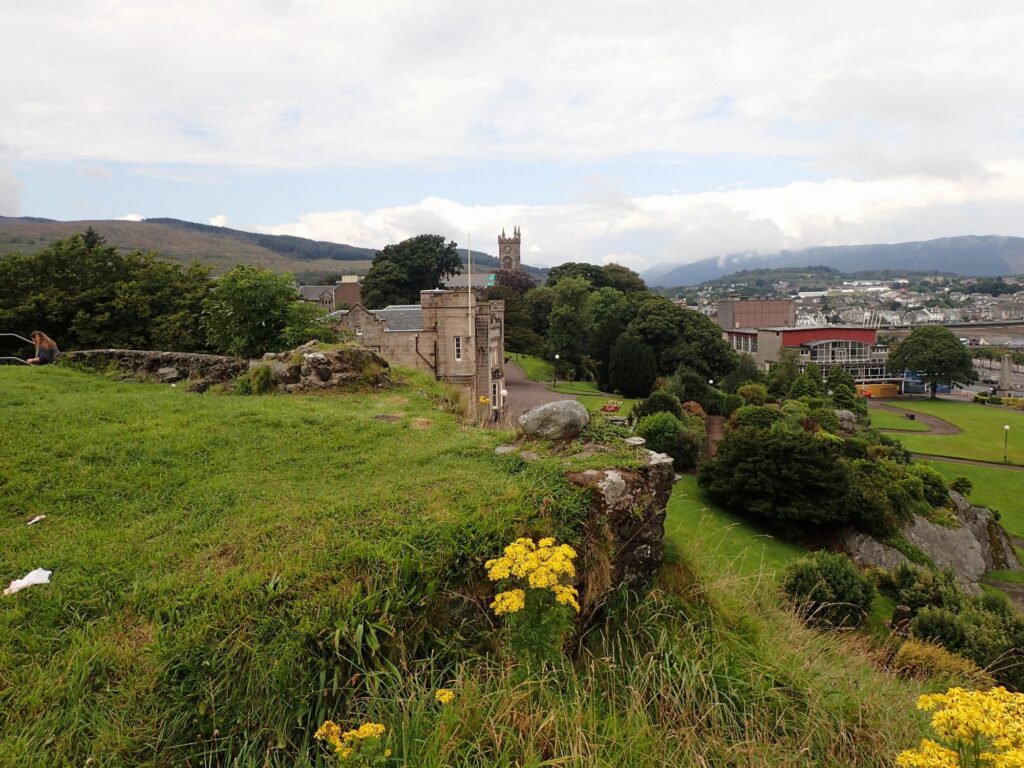 Situated in Argyll St. right in the heart of Dunoon, the Burgh Hall is a Scottish success story. This wonderful old building was set for demolition until it was rescued by the community. It is now the best venue for exhibitions, performances, community meetings, and events in the Argyll area. It also has a great cafe for a coffee or a spot of lunch after visiting an exhibition.
Let's be honest, Dunoon is in the West of Scotland, it rains! On those days when the weather isn't great why not visit Dunoon Studio Cinema. It's a beautiful intimate little cinema that shows all the latest movies and is well worth a visit if you are unable to make the most of Argyll's beautiful scenery.
Glenfinart Walled Gardens
Just a few minutes drive from the centre of Dunoon are Glenfinart walled gardens. The gardens are lovely spot for a picnic lunch. Combine your visit with an exploration of the beautiful beach at Ardentinny. Drive back to Dunoon via Glenfinart and Loch Eck for some truly stunning scenery.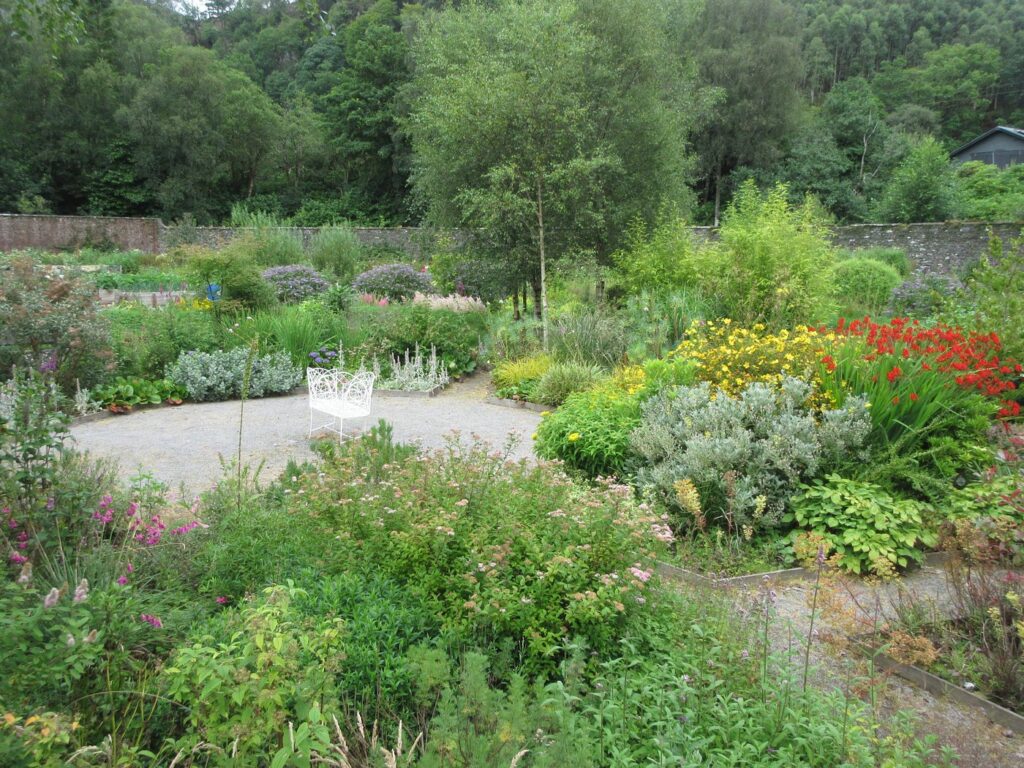 No trip to this part of Argyll is complete without a visit to Benmore Botanic Gardens. In May and June the gardens are awash with colour when the rhododendrons are in full bloom. A walk through the 150-year-old Redwood trees alone is worth the price of admission. A real delight.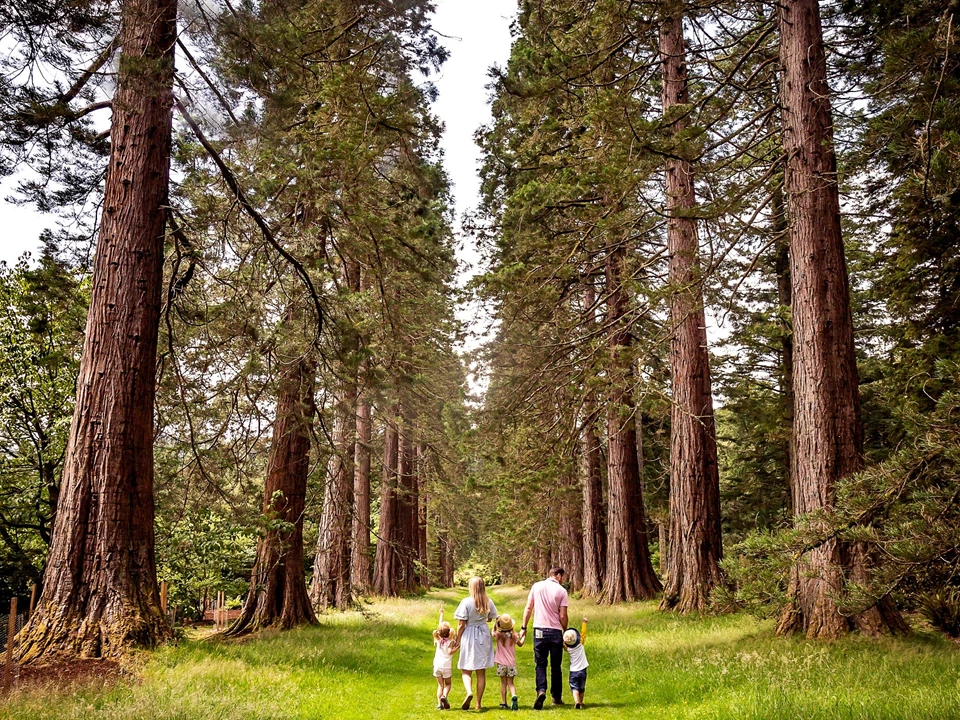 Perhaps you are already a keen photographer and are interested in photographing the best sights around Dunoon.  I would love to help you with this.  I am a keen walker who spends a lot of time exploring this area of Argyll with my two energetic dogs.  I will use my local knowledge to take you to the best photography spots in this part of Argyll.  
Most of the walks will require a reasonable level of fitness as we will be walking up into the hills.  We may be trekking over some fairly rough terrain, and many walks will take around 4 hours.  Good walking boots are highly recommended, especially after wet weather.  In the countryside around Dunoon, you can expect to see deer, red squirrels, sparrow hawks, and even the occasional golden eagle.
Of course, not everyone is physically fit, and that should not preclude you from engaging in photography.  If you are less mobile or a wheelchair user I am very happy to arrange less challenging walks that will allow plenty of time to enjoy the Argyll scenery at a leisurely pace and with plenty of stops for rest breaks.  If you would like to discuss your needs, contact Alan by email or by phone on (+44) 07968 226213.  There are no other photographers around Dunoon who offer this service.
Below are a few of the places I recommend for guided photography walks.
Pucks Glen is just a few miles out of Dunoon. It is a fairly short walk, just 2-miles but it is a fairly steep climb. The main trail is fairly easy going with a defined path, steps, and bridges as you climb. There are numerous points of photographic interest, especially after rain when the burn is running high. A photography walk through Puck's Glen can be combined with a visit to the nearby Benmore Gardens and a well earned pint at the fabulous Coylet Inn on the banks of Loch Eck.
Pucks Glen and Argyll Forest
This walk begins at the same place as the Pucks Glen walk, but branches off into the forest. At around 4 miles this is a longer walk and it has an altitude gain of just over 250 metres. The views are breathtaking and there are numerous opportunities to photograph the local flora and fauna. The walk is mostly on firm but uneven pathways with steep sections and long flights of rough and uneven steps. Not suitable for wheelchairs.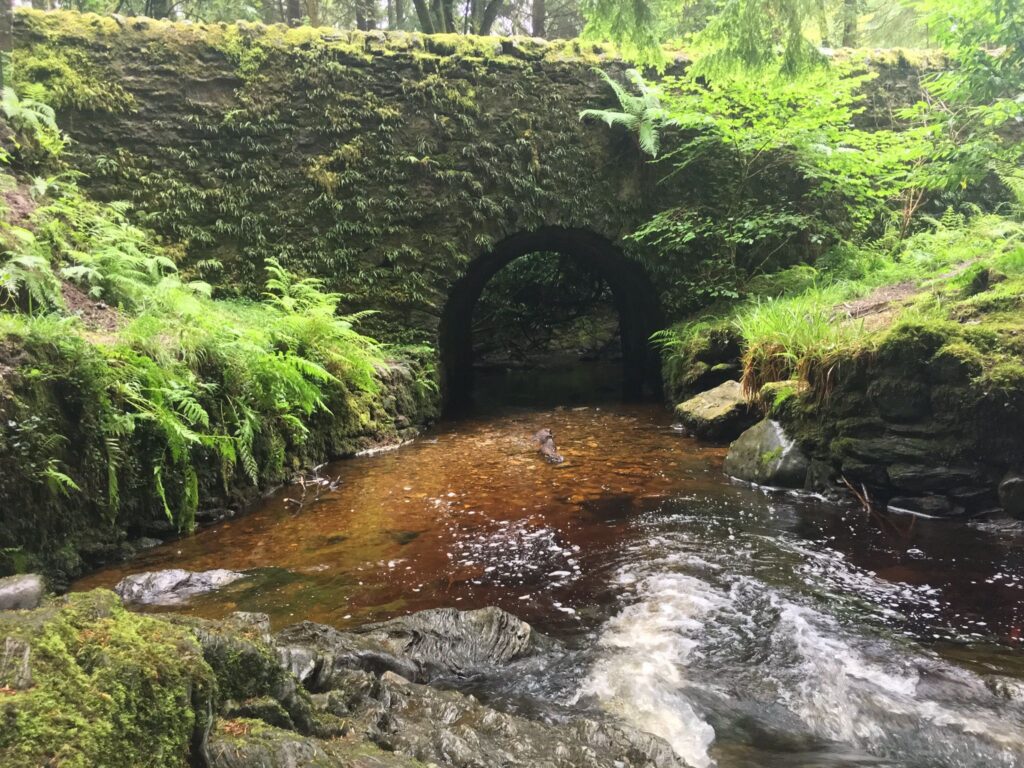 Morag's Fairy Glen is just a short walk from Dunoon town centre.  This walk can be combined with a visit to Bishops Glen and it's reservoir.  The Berry Burn snakes through the 1.5 mile long glen and some small waterfalls add to the photographers list of photo possibilities.  The walk offers peace and tranquility, but the paths are quite badly eroded in places meaning that is is not suitable for wheelchairs or those with mobility issues.
The Ardentinny Trail is a pleasant stroll of around 3-miles mostly on well marked forest trails.  Unfortunately the start of the trail is quite steep which makes it inaccessible for wheelchair users.  The views from the top are spectacular as you look down to the beach and loch on one side and the hills of Glen Finart on the other side.  I love walking this trail with my dogs and rarely see other walkers.  The dogs always enjoy a swim at the lovely Ardentinny beach after their walk.
Just a few minutes from Dunoon town centre is Bishop's Glen and reservoir.  There is a very gentle 20-minute stroll around the reservoir.  There is lot's of bird life and the outflow from the reservoir is impressive when it is in full flow after heavy rain.  There is a flight of steps on this circular route, but the paths are fine for wheelchairs if you don't mind turning around when you reach them.  There are numerous paths into the hills for the more physically able
Glenbranter and waterfalls
One of the most beautiful walks in the Dunoon area is on well marked trails but with some steps and steep climbs.  The rewards are immense.  The views down Glenbranter and over Loch Eck are all worth the climb. Deer, red squirrels and a wide variety of bird life reward the walker on this two hour walk.  This beautiful forestry walk visits the impressive Allt Robuic gorge with its waterfalls.  It's a moderately energetic walk which richly rewards the photographer.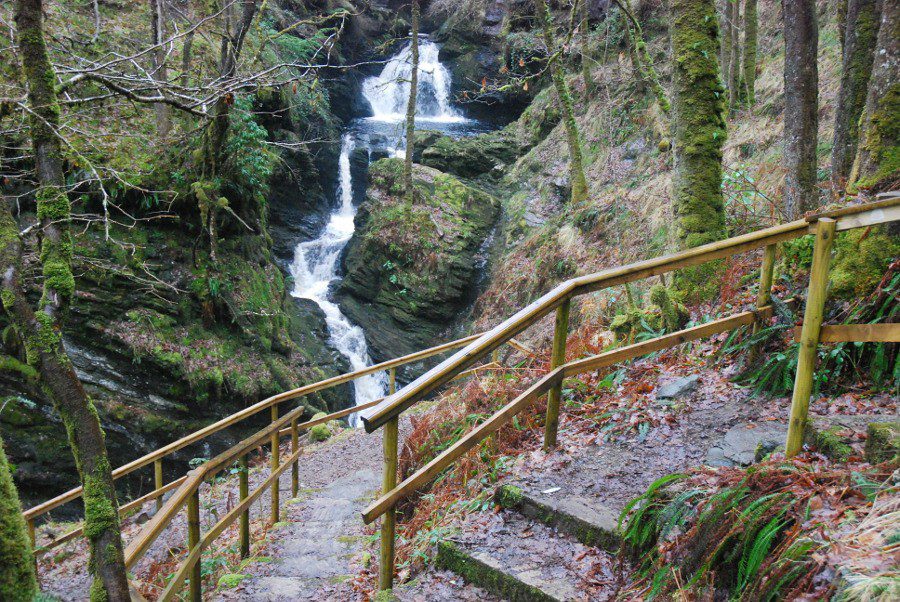 Alan Ewart Photography
Pinehurst
Toward
Dunoon
Argyll
PA23 7UB
Phone: 07968 226213