Beautiful Family Photoshoot Packages For 2022
Family Portrait Photography At Great Prices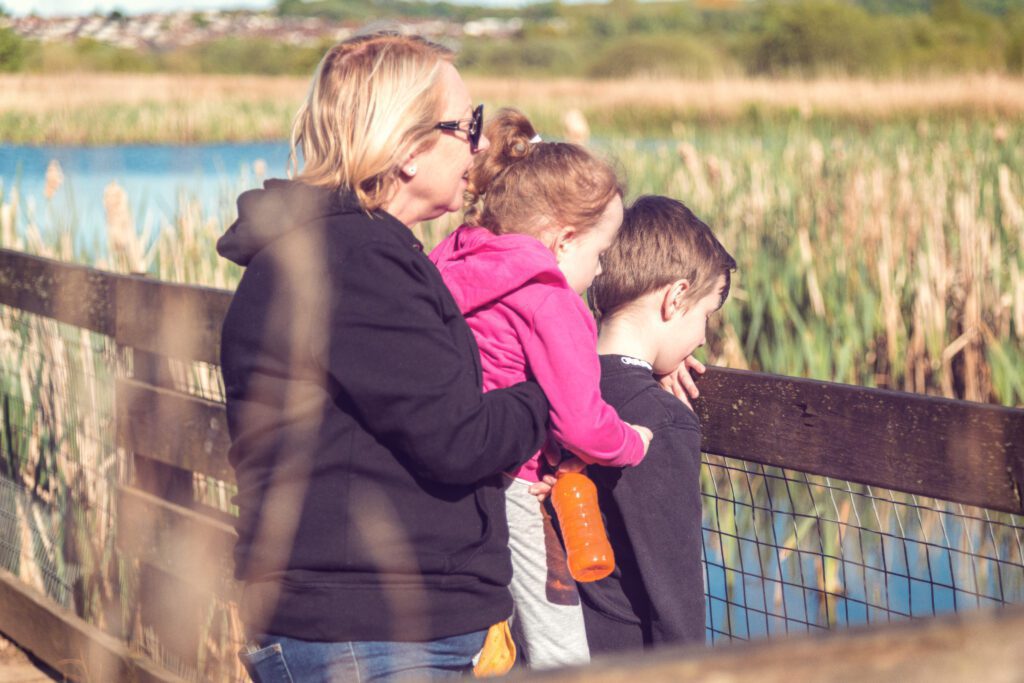 When you think about family photoshoot packages what do you see? For many people, the image that will conjure up in their minds eye is of a group of people looking slightly awkward in front of a white studio backdrop.
Formal studio portraits do maintain a degree of popularity and they can look great if the photographer takes the time to make the lighting interesting and flattering.
The formal portrait can have a kind of timeless quality, and it can be nice for families to dress in their best clothes for a studio photography session.
It has to be said though, that family photoshoots held in a studio can be just a little bit boring, especially when there are little ones involved.
After all, it is 2022, and it is my belief that family photographers should be doing things just a little bit differently. It's time to inject some fun into the family photography experience.
Family Photoshoot Packages With Extra Fun
It should be obvious that a photography studio isn't really a fun environment for young children.  They get bored quickly, and can soon become fractious or disruptive.  If that happens the chances of getting great family images are greatly reduced.
Of course, it is possible to make the studio photoshoot experience more fun.  We can introduce bubble machines, coloured lights, helium balloons, and toys, and we can keep the session as short as possible.  
These distractions can make the shoot more fun for little ones, but do they really capture you families personality?  I believe that the photo shoot that captures natural family portraits is the shoot most likely to be successful.  
As a family photographer, I want your family photoshoot packages to be a success.  I want you to print your images and have them on your wall, and I want you to tell your friends and family that your family session was fun and that it was good value for money.
If you are considering booking a family photoshoot package I recommend doing a little bit of research to help you to decide exactly what kind of family photos you would like to have on your wall.  Have a look at the work of some of the masters, perhaps someone like Yousuf Karsh or Annie Leibovitz will give you ideas.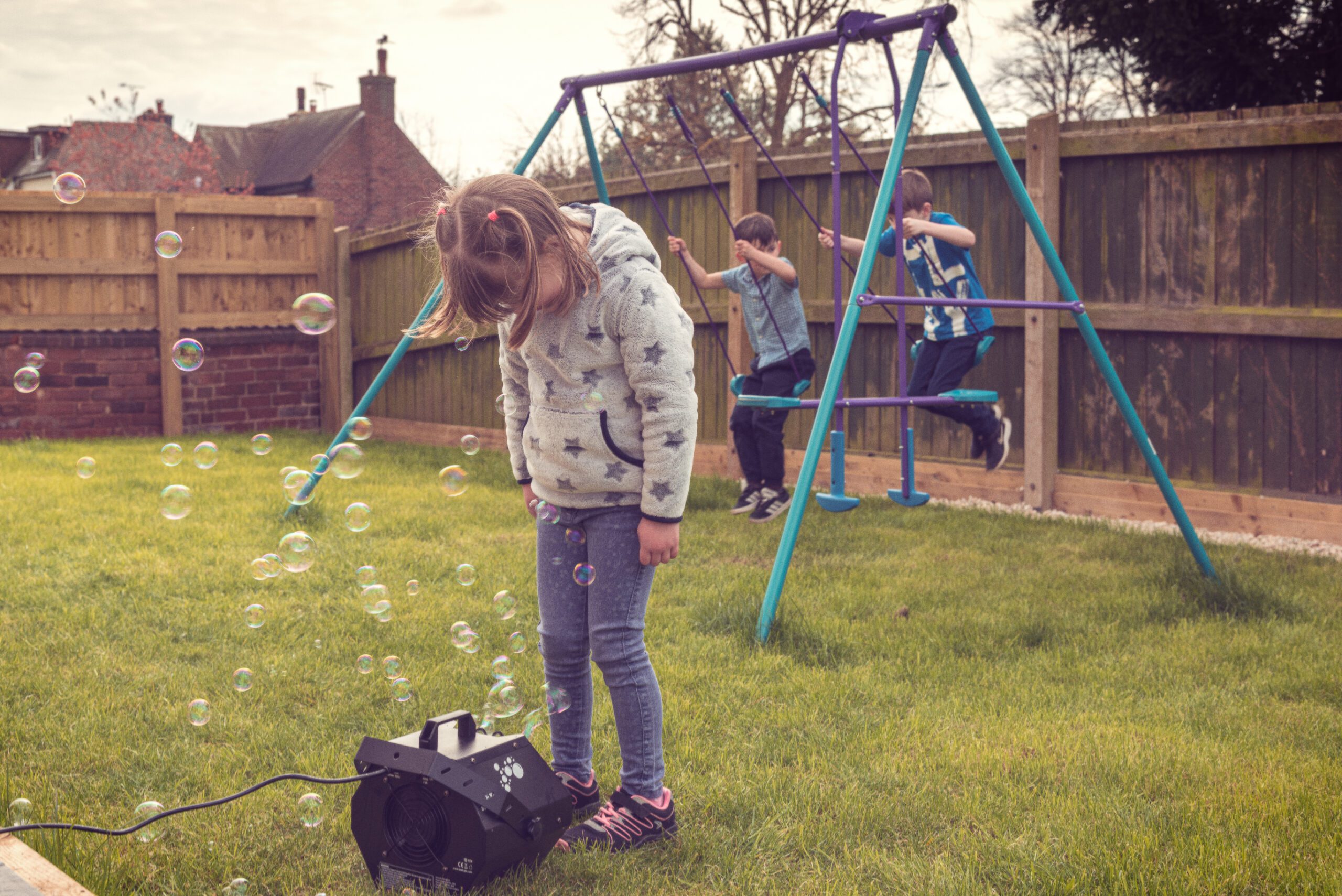 Family Photoshoot Ideas At Home
If your family photo session is focused on getting pictures of your children I think it's important to remember that, above all else, children love to play.  If you can distract children through play it is possible to capture natural unscripted moments in time.
In my view, relaxed family photography is good family photography.  You are more likely to be relaxed if you have some idea as to how you would like your final images to look.
Think of things that you lie to do as a family.  It could be cooking or eating together, playing games, or throwing a ball in the garden.  
Perhaps your children love to play on a garden swing or in a sand pit, splash in a paddling pool, or play with the family dog.  Including the family pets in a photoshoot is always a good idea, they complete the family group and can add the special cute factor.
If your family is the sort of family that enjoys getting messy, cake smash shoots are always popular, or perhaps your little ones enjoy "helping" you with the gardening chores.   Flowers always make a beautiful backdrop for family photographs.  
How about having photographs of your family toasting marshmallows around a campfire in your garden or enjoying a picnic on a sunny summer afternoon.  The possibilities are endless and limited only by your imagination.
Outdoor Family Photoshoot Packages With A Twist
Is your family the outdoor type?  Do you enjoy camping, long walks together, bike rides, fishing, or other sports.  These pursuits offer lots of opportunities for family photoshoot packages with a twist that reflects the personality of your family.
You might wish to have your photo shoots on the beach, or perhaps in the woods.  Winter walks in the snow or rain offer the chance to create photos of your family in a snowball fight or splashing in puddles.  
Family portraits of you all reflected in the water can be fun and add a sense of the unusual to your session.
For the really adventurous family who don't mind getting really messy, how about a paint fight photoshoots.  Simply wear light-coloured clothing and arm each member of the family with different coloured paints.  
The result could be something like the photograph of Samantha opposite who wanted to do something unique with her wedding dress.  The results certainly had a lot more impact than using the dress to create a christening gown for the baby.
There is something magical about children discovering nature, and if your family is the outdoors type, perhaps this is the right idea for you.
Pictures of your kids petting new-born lambs or goats in springtime will be treasured forever.  Photographs of the little ones discovering flowers, butterflies or ladybugs are simply magical and will provide you with cherished memories long after the children have left home to have families of their own.
Family photographs set in lavender fields, bluebell woods, corn, wheat, or rapeseed fields can be very special when the full family dresses in contrasting or complementary colours.
I offer family photoshoot packages near me on the Cowal Peninsula, south of Dunoon in Argyll.  If you would like to discuss ideas like these then please get in touch for a no-obligation consultation.  It is my view that a  professional family photoshoot package is about you and your family.  I aim to provide what you want rather than what I think you want.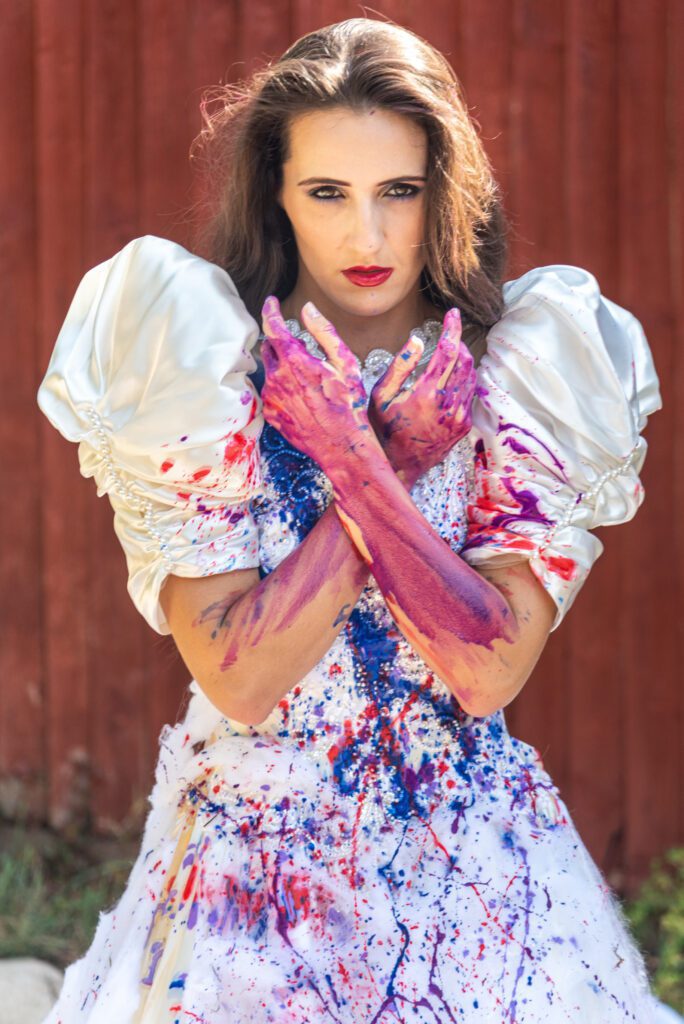 Remember to include Grandparents In Your Family Photoshoot Packages
I think it is incredibly important to include grandparents in any family photoshoot package.  It's easy to forget how important grandparents can be to children, and we should always remember that grandparents will not be around for ever.  It's easy to include grandparents, even if they are not physically fit enough to take a full part in the more strenuous family activities.  
Grandparents can easily be included in a short photography session before or after the main shoot.  If it is impossible to include them because of distance or ill health, always remember that professional portraits of their grandchildren make great gifts.
Never Had A Professional Photoshoot? Answers To Some Frequently Asked Questions
If you are ready to book your family photography package please drop me a message or ring me on (+44) 07968 226213 for a no-obligation quote.